A Step-By-Step Guide To A Personal Loan Application
Personal loans are a convenient way of getting additional finance during the time of emergencies. If you are looking for a personal loan, then go through this step by step process to apply for a personal loan now!
21 Sep,2022
11:17 IST
4 views
3 Likes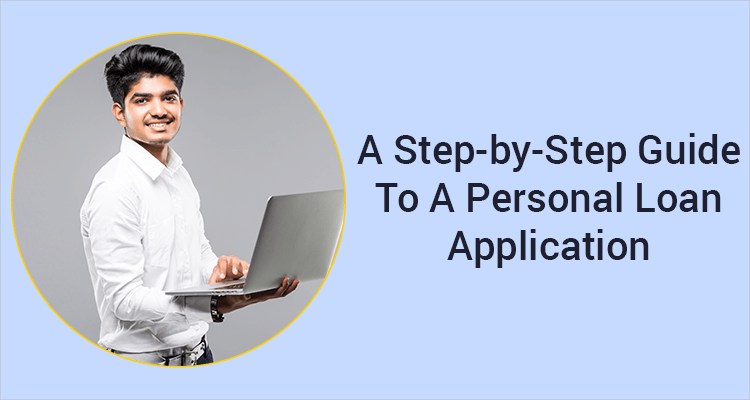 A personal loan is a form of credit borrowed from a lending institution and repaid over a period of time along with interest. Personal loans are unsecured loans, meaning the borrower does not have to put up a collateral.
Personal loans can be used for any purpose, from buying furniture or appliances for their home, paying off college fees of their children, clearing medical bills, going on a vacation, or arranging a wedding.
Here's a step-wise guide on how to apply for a personal loan:
Identify The Amount Required:
Borrowers should prepare a budget or their income and expenses to decide the amount they really need. There is always room to cut unnecessary expenses and then decide the total amount to be borrowed. It helps to save the extra funds and to lower the interest on the principal amount.
Check Eligibility:
Prior knowledge about the eligibility criteria helps to find the type of loan that best suits one's need. Eligibility for a loan is based on a number of factors like monthly income, active loans, age, etc.
Lenders Check the creditworthiness of an applicant before sanctioning a loan. They may reject a loan application due to a bad credit score. Most banks list their eligibility criteria online and a calculator to help borrowers determine the amount of loan they are qualified to borrow.
Select The Lender:
India has large number of small and large lenders. Borrowers should check terms like the interest rate, foreclosure charges and processing fee, etc. and then decide on the lender. It is best to choose a reputed lender for the best deal terms.
Apply For The Loan:
After selecting the lender, an applicant can apply for a loan either by visiting the lender's local branch or through the lender's website and mobile app.
Prepare The Documents:
The next step is to find the essential documents required by the lender. Usually, lenders require ID proof, address proof and income proof for a background check of the applicant.
For online applications, the supportive documents like a digital copy of the PAN or Aadhaar card, salary slips, bank account statements, ID proof, etc. can be uploaded on the website.
Loan Disbursal And Repayment:
Once a lender is satisfied with the borrower's repaying abilities and approves the loan amount, it will be disbursed to the borrower's bank account.
After the loan is disbursed, it is important to repay the loan on time via EMIs. Enabling the automatic payment feature helps to schedule a predetermined date for deducting a fixed amount from the bank account.
If loans are not repaid on time, it can have an impact on the credit rating and lead to legal hassles.
Conclusion
We all may need some extra money at any point of time. During such times, a personal loan may fit the bill. Most banks and NBFCs offer personal loans quickly with minimal documentation through a hassle-free process.
So, whether you are planning a dream wedding or a foreign vacation or even facing a health emergency, a personal loan can come in very handy.