Small Business Startup Loans with No Credit Check
Sometimes, small businesses or startup can require additional money to run their business smoothly. To meet such unplanned financial requirement business can opt for a business loan, but is it possible to get a loan with no credit check.
1 Sep,2022
11:38 IST
4 views
3 Likes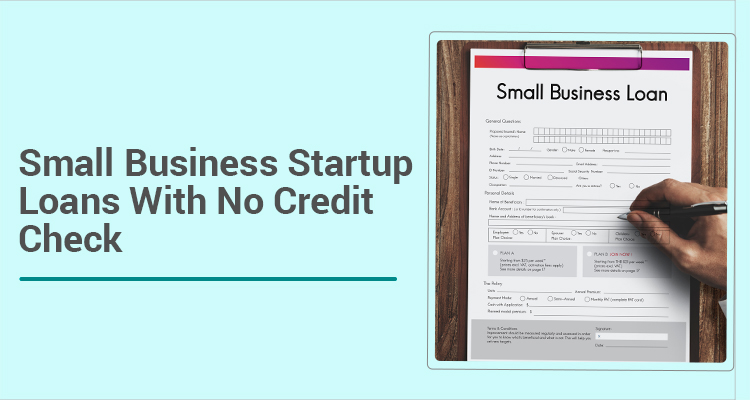 After the US and China, India is the third largest startup ecosystem worldwide, with over 72,000 registered startups. From a financial perspective, most successful businesses require extensive capital. Since most entrepreneurs do not have enough personal wealth to invest in the company, they look towards small business loans.
But what makes small business loans an ideal capital raising avenue for entrepreneurs? This blog will help you understand in detail.
Small Business Startup Loans With No Credit Check: An Ideal Way To Raise Funds
Every new or existing business needs capital to ensure the operations are running smoothly. Since the need for funds is constant, entrepreneurs must maintain a source of finance that doesn't create a burden on their wealth. Business loans help in raising such capital at the most reasonable terms.
Here is why a business owner should opt for a small business loan:
Immediate Capital
Sometimes, a startup may need more funds to execute the business idea. Business loans ensure that entrepreneurs can raise immediate capital. The loan process is quick, and the disbursal is instant into the applicant's bank account.
No Credit Checks
Generally, having a bad credit score may disqualify the applicant from taking a business loan. However, some reputed financial institutions provide small business loans without extensive credit checks. Once the applicant fulfills the eligibility criteria, you get the loan amount instantly.
Better Control
Startups have two options to raise funds; VC funding or business loans. In the case of VC funding, the startup owners have to sell their company stake, which forces them to have lower control. On the other hand, small business loans do not require selling a company stake but only the repayment of the loan amount over time, thereby giving better control over the business.
Nominal Interest Rates
Business loans have attractive and affordable interest rates without unnecessary or hidden costs. The nominal interest rates on a business loan ensure that the startup owners can pay the amount without creating a future financial burden because of the loan repayment liability.
In addition to the above benefits, the repayment structure for business loans is generally flexible and offers multiple repayment modes, including standing instructions, NEFT Mandate, ECS, Net-banking, UPI, etc. You can apply for the loan online or offline after performing the necessary research and choosing your ideal loan provider.
FAQs:
Q.1: What are the interest rates on small business loans?
Ans: The interest rates vary from one loan provider to another but begin onward at 10% p.a.
Q.2: What are the loan processing charges?
Ans: The loan processing charges are 2%-4% + GST but vary from one provider to the next.