How Much CIBIL Score is Required For Business Loans?
The cibil score is an important factor for a lender to check the eligibility of the borrower whether they can repay the loan. Read to know what is the score required for obtaining a business loan.
27 Sep,2022
11:33 IST
7 views
20 Likes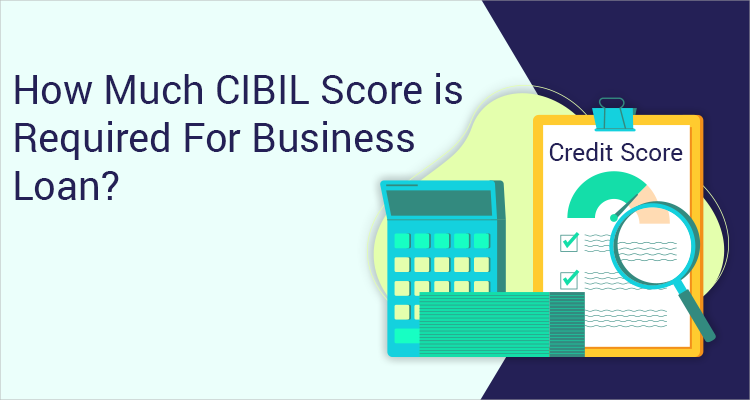 Business Loans offered by lenders such as banks and NBFCs help business owners fulfill their capital requirements. Such capital needs are related to working capital, buying real estate, marketing, or expansion. However, lenders like to ensure that the borrowers are financially stable and can repay the loan before approving the business loan. The lenders confirm the creditworthiness of the business owners through the requirement of a good CIBIL score.
What Is A CIBIL score?
A CIBIL score is a three-digit score out of 900 that reflects the creditworthiness of a person to the lender. An individual with a score closer to 900 is deemed more capable of repaying a loan than those with a lower credit score in India. TransUnion CIBIL Limited generates the CIBIL score. It manages the credit files of over 600 million individuals and 32 million businesses, assesses your credit history, and provides a score out of 900.
What Is The Required CIBIL Score For Business Loans?
Lenders such as banks and NBFCs take on high risk–called default risk–when they offer business loans to business owners. This is where a business owner may fail to repay the loan to the lender based on numerous factors such as negative cash flow, losses, or bankruptcy.
If the business owner defaults on the repayment, the lender will incur losses equaling the outstanding loan amount. Lenders mitigate such losses by ensuring that borrowers must have a minimum CIBIL score before approving the business loan, as there is no collateral attached to business loans.
In India, most lenders set a CIBIL score above 750 out of 900 as the minimum CIBIL required for a business loan. Hence, you must have a CIBIL score above 750 before applying for a business loan with a lender as it increases the chances of getting a quick approval and disbursal for a personal loan. However, if you have a CIBIL score lower than 750, you may need to either pledge an asset as collateral or find a guarantor to apply for the business loan with you.
Conclusion:
CIBIL score is one of the most influential factors in the lender's eligibility criteria before they approve and disburse the business loan. If you want to raise immediate capital through a business loan, monitor your CIBIL score and maintain it above 750 to increase your chances of getting your business loan approved.
FAQs:
Q.1: Is CIBIL and credit score the same?
Ans: Although there are a few differences between CIBIL and credit score, they are used interchangeably by lenders.
Q.2: Can I get a business loan with a low CIBIL score?
Ans: If you are looking to get a business loan and have a low credit score, you can start timely repayments and maintain a positive financial history to improve your CIBIL score. However, with a low CIBIL score, you can find a guarantor or provide collateral to the lenders to take a business loan.
Q.3: How much loan amount can I raise through an ideal business loan?
Ans: You can raise Rs 30 lakh maximum when you take a loan from a reputed lender.