Reasons Why Unsecured Business Loans Have Become Popular In India
Business loan can be secured as well as unsecured, therefore the business owner may opt for an unsecured business loan. Read to know the reasons why unsecured business loan have become popular.
7 Sep,2022
12:02 IST
3 views
27 Likes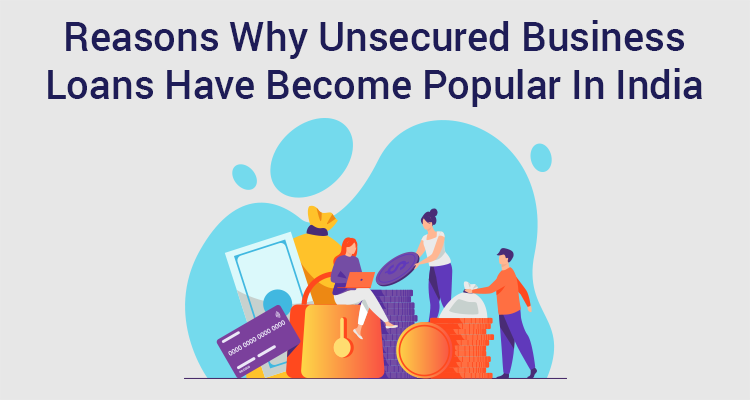 Business owners constantly face the challenge of balancing the need to run daily operations smoothly and, at the same time, think of ways and plan for future growth. One of the critical ingredients for meeting both the objectives is adequate financial capital at hand.
Business loans can come in two formats: secured and unsecured. In the case of the former, the loan is provided against a security or collateral. In the case of the latter, there is no security involved.
To be sure, secured loans have certain advantages such as a lower interest cost and the option of taking a larger sum of loan for a longer tenor, if the business needs it. But unsecured business loans come with several benefits of their own that make it a popular form of availing debt capital.
Here are some reasons why unsecured business loans are growing fast in the country:
Lien-Free:
Any business can face unforeseen circumstances and a borrower may struggle to meet payment obligations. This can become a risky proposition if the business owner has pledged his/her own house as is common. But with unsecured loans the risk of losing possession of the house does not arise as the property is not a collateral.
Quick Loan:
Unsecured business loans also come handy if one needs money quickly. A secured loan needs to go through a process where the lender assesses the value and ownership of the property being pledged as the loan amount and disbursal depend on it. However, in the case of unsecured loans, the loan is sanctioned much more quickly based on the set criteria and documentary proof.
Flexible Repayments:
Most secured loans come with a fixed repayment schedule but that may not be in sync with the cash flows and invoicing cycle of the borrower. Unsecured business loans provide flexibility on this count and, therefore, repayments are a less stressful affair.
Low Processing Charges:
While unsecured loans do come with competitive interest rates, the cost of capital is generally higher compared to a secured loan. This is because the lenders are taking a higher risk in underwriting the same loan. But, at the same time, some processing charges associated with a secured loan are not applicable, so the actual of cost of availing the unsecured loan shrinks.
No End-Use Restriction:
Several types of secured loans are provided with a specific purpose. For instance, a machinery loan would be provided to buy or replace machines in the factory. However, in the case of an unsecured collateral-free loan the business owner or borrower can use it for various purposes without falling foul of the loan terms.
Conclusion
Entrepreneurs have the option of availing a secured or unsecured loan to run and expand their enterprise. A secured loan comes at a lower interest rate but in many cases an unsecured and collateral-free loan has more advantages.
This is because most lenders offer a quick approval process, minimal documentation and processing charges, besides more friendly terms of credit, in the case of unsecured business loans.