10 Reasons Why Business Loans are Financially Beneficial
Business loan helps with resources for meeting day to day requirement. Want to know about reasons why business loans are beneficial. Read Now.
24 Nov,2022
05:47 IST
2 views
7 Likes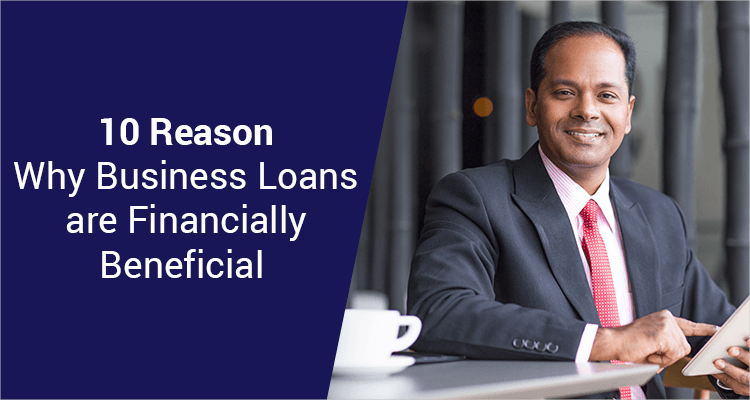 A solid financial strategy gives an organisation a competitive edge in the market. Some businesses rely exclusively on owned capital to enhance their competence, while others leverage debt financing.
Despite many reasons to get a business loan, people refrain due to concerns about how it might affect their liquidity. However, borrowing funds strategically can provide a business with numerous benefits. The top 10 benefits are listed below.
1. Manage Working Capital
Businesses require cash for periodic payments, material purchases, and unexpected expenses. However, customer payments can be sporadic, leading to an imbalance in the working capital. In such cases, enterprise owners can rely on business loans to meet their capital needs.
2. Flexibility For Usage
Unlike equity investors, lenders don't interfere with your business operations. Their primary concern is that you repay your business loan on time. They also don't dictate how you should use the amount. Thus, a business loan gives you complete control over your spending.
3. Ease Of Availability
It is easy to apply for unsecured business loans online. Financial institutions approve the loan online if you have basic KYC details and documents ready. It is beneficial for businesses that need funds urgently.
4. Reasonable Interest Rates
Compared to other types of loans, most lenders offer business loans at reasonable interest rates due to cutthroat competition between lending institutions.
5. No Sharing Of Profits
When an investor joins your business, they'll expect a return on their investment. With a business loan, that's not the case. Regardless of how well your business does with this financial assistance, you must simply repay a fixed sum to the lender.
6. No Collateral Needed
Most business loans do not require collateral if you fulfil the eligibility criteria. Thus, small companies with few assets may find business loans appealing as they are unsecured.
7. Build Credit Record
Companies can benefit from establishing a decent credit profile for their upcoming business ventures and start-up costs. A short-term business loan is an excellent way to build a credit history. By repaying these loans on time, businesses can improve their credit score.
8. Avail Tax Benefits
Interest paid on business expenditures is deductible under the Income Tax Act of 1961. Deducting interest from the expenses will therefore lower a borrower's taxable amount.
9. Quick Disbursal
A business loan requires minimal documentation and disburses funds quickly. Thus, a company can continue their operations or growth plans.
10. Business Expansion
As an enterprise succeeds, it must expand in scope or scale. However, relying solely on capital reserves for expansion can harm any organisation. An enterprise can expand into new markets and gain a more extensive customer base through a business loan.
In addition to meeting day-to-day needs, business loans help plan for future expansion. For business owners, collateral-free loans are especially beneficial as you can get them quickly without sacrificing company shares or worrying about end-use clauses.
FAQs
Q1. What are business loans?
Ans. A business loan is a type of financing provided by financial institutions to businesses for use in their operations.
Q2. Is it better for the company to raise capital from a loan or through shareholders?
Ans. Business owners consider equity investing less risky since the company doesn't need to repay its shareholders. With a business loan, the company must repay the amount, with interest, without fail. However, both options have various pros and cons, and you must consider your business needs before choosing the appropriate avenue to raise capital.