Top Pros And Cons Of Startup Business Loans
Business loan is a financial offerings that can be borrowed to meet planned or unplanned business expenses. Read to know more about the business loan pros and cons.
16 Jan,2023
11:09 IST
1489 Views
571 Likes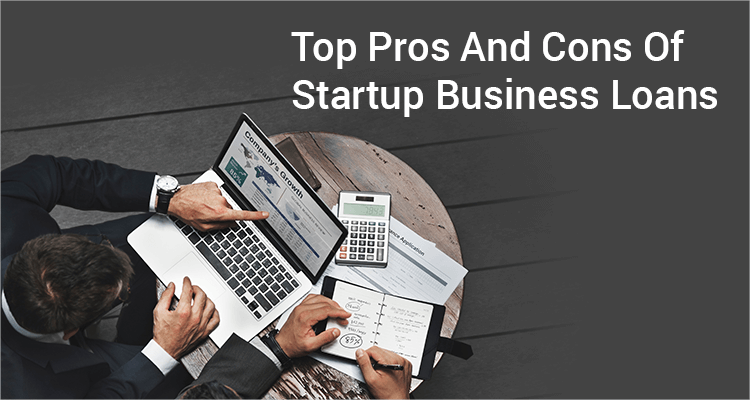 Entrepreneurs face problems acquiring funds, and startup loans may be one of the options they can consider. But, is it a good option? Here are the pros and cons of startup business loans.
Pros Of Startup Business Loans
Retains Business Ownership
There exist multiple options for funding, including equity investors. However, funding from equity investors means sharing the ownership and control of your company. You can fulfill your capital requirements with startup business loans while retaining ownership.
Helps To Build Business Credit
You may require bigger loans for your startup in future. In such instances, it is essential to have a healthy credit history. Taking a small startup loan and paying it back on time may help build a good credit score.
Safeguards Personal Wealth
Using your wealth to finance the startup can be a great way to commence your entrepreneurial journey. However, startups often face several hurdles. Therefore, using personal savings may be extremely risky. Taking a startup business loan may help you preserve personal wealth.
Cons Of Startup Business Loans
Qualification Process
Applying for a loan is easy, but qualifying for a loan can be challenging. Lower credit score, short business history, financial records, inadequate cash flow, higher debt, etc., may make it difficult to qualify for a business loan.
Tough To Manage Cash Flow
If you qualify for a loan, managing cash flow may be difficult as you may use partial revenue to pay interest and principal periodically. Making loan payments can be extremely challenging if the startup is not earning enough.
Less Money To Reinvest
If a startup successfully manages repayment obligations, it may be unable to reinvest the money into the startup. You may need to compromise on hiring new team members or developing new premises due to monthly repayment obligations.
Startup Business Loans Offered By The Indian government
Credit Guarantee Scheme
The credit guarantee scheme can provide a loan up to Rs. 200 lakh to new and existing MSMEs engaged in manufacturing and services, except for educational institutions, agriculture, retail trade, etc.
Stand-up India Scheme
The stand-up India scheme provides bank loans between 10 lakh to 100 lakh for beginning a new enterprise in manufacturing, services, and agri-allied services by SC/ST/Women entrepreneurs.
Pradhan Mantri Mudra Yojana
Mudra loans are available for up to Rs. 10 lakh by various commercial banks and financial institutions to non-corporate, medium enterprises, etc.
Taking a startup business loan can help retain ownership and safeguard personal wealth, but qualifying for it and managing the cash flows after availing of it may not be easy. Carefully check all aspects of the loan before applying for it.
FAQ
Q1. Who is eligible for a startup India loan?
Ans. Some eligibility criteria for a startup loan include the age of above 18 years, a partnership or private limited firm, annual turnover of over Rs. 25 crores, etc.
Q2. What are the government loan schemes offered to startups in India?
Ans. Credit Guarantee Scheme, Stand-up India Scheme, and Pradhan Mantri Mudra Yojana are among the most sought-after loan schemes offered to startups and small businesses in India.