Production Linked Incentive (PLI) Schemes In India
Know what is production linked incentive, objectives, eligibility & how to apply in simple way. Want to know the complete details! Read Now.
15 Dec,2022
11:24 IST
2 Views
99 Likes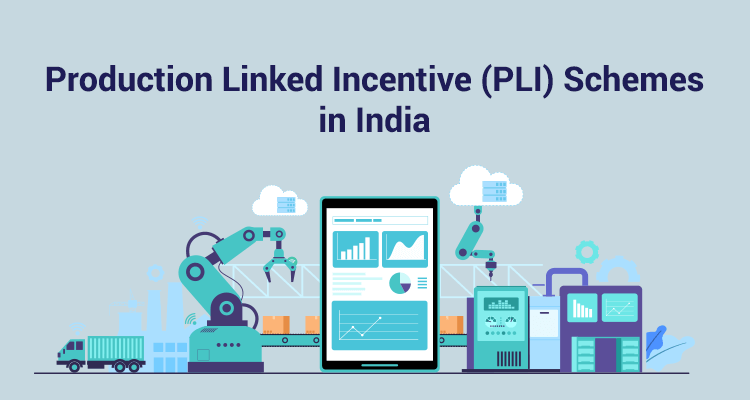 The production-linked incentive scheme of the Indian government is a flagship programme to boost production, encourage exports and reduce imports. The scheme offers companies in the manufacturing sector a range of incentives—usually subsidies in the form of tax rebates or reduction in import duties—on incremental sales from products manufactured at their units in India.
The objective of these schemes is to encourage foreign manufacturers to start production in India and support domestic manufacturers to expand their production and exports.
The Sectors
Initially, the PLI scheme was launched for three sectors but now the government has expanded the scope to cover 14 sectors. These sectors are:
• Mobile and allied component manufacturing
• Electrical component manufacturing
• Medical devices
• Automobile and auto components
• Electronics and IT hardware
• Telecom
• Pharmaceuticals
• Food products
• Solar modules
• Metals and mining
• Textiles and apparel
• White goods
• Drones
• Advanced chemistry cell batteries
The Scheme Key Features
The scheme aims to boost domestic production, lower India's import bill and invite foreign investment. Here are the main features of the scheme.
Large Manufacturing Capacity:
Since the incentives are proportional to production capacity and incremental turnover, it is expected that investors will create large-scale manufacturing facilities for higher incentives.
Infrastructure Development:
The scheme is expected to improve industrial infrastructure, benefiting the overall supply chain ecosystem. It would also entail expenditure by the government on improving the infrastructure.
Import-Export:
The scheme intends to plug the gap between the highly skewed import and export basket, which is mainly characterized by heavy imports of raw materials and finished goods. It is intended to enable domestic manufacturing of goods, reducing reliance on imports in the short term and expanding exports in the long term.
Job Creation:
Large-scale manufacturing would require a large labour force. It is expected that the schemes will utilise India's abundant human capital and enable upskilling and technical education.
Role Of Lenders
Setting up of new factories would require huge capital and not all of them could be funded through foreign investments. This is where banks and other financial institutions would come into play.
Under the available schemes, banks and non-banking finance companies offer various types of business loans to set up manufacturing units or factories in the country. They may further customise their offerings to suit the needs of the entrepreneurs, who would need loans to set up their manufacturing units.
There are broadly eight types of business loans offered by banks to cover the requirements of entrepreneurs seeking benefits under the scheme. These business loans are working capital loans, term loans, letters of credit, bill/invoice discounting, overdraft facility, equipment finance, loans under government schemes, and merchant cash advance.
The government has initiated various loan schemes for individuals; micro, small and medium enterprises; women entrepreneurs; and other entities in the manufacturing sectors. The loans under government schemes are offered by various financial institutions. Some of the leading government loan schemes are MUDRA, Prime Minister's Employment Generation Programme and Credit Guarantee Fund Trust for Micro and Small Enterprises.
Conclusion
The Covid-19 pandemic disrupted the global supply chain. This has highlighted the manufacturing sector's huge potential to grow in India. The government has announced several benefits under the PLI schemes that can help entrepreneurs set up or expanding manufacturing facilities.
In line with the government's objectives, banks and NBFCs also offer a variety of business loans to entrepreneurs. Securing a business loan these days is not difficult, especially if one has a strong business plan in place. All that is needed is to convince the lenders about the potential of the business in the short and long run and present them with a strong business strategy.