Personal Loan Scams In India And How To Avoid Them
The demand for personal loan is growing in India due to the easy availability and flexibility with usage. But the scam related to personal loan is also increasing. Read to know about the scams and how to avoid them.
15 Nov,2022
12:40 IST
4 views
29 Likes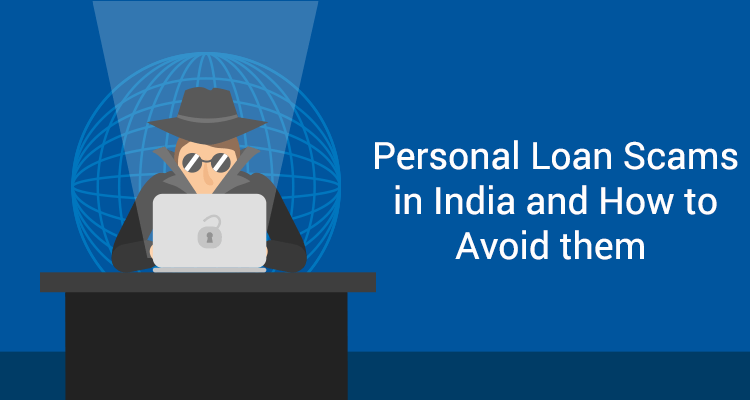 Personal loans have seen a surge in demand, especially after the sudden monetary turbulence brought in by the pandemic. Financial entities have incorporated digitisation into their traditional work systems to meet the rising needs of the loan industry. However, they have also opened doors for tech-fueled scams and hacks.
Personal loan scams are common in India due to a lack of financial knowledge. Listed here are the various types of scams and potential remedial actions to avoid them.
Common Personal Loan Scams in India
• Lenders Asking For Cash Upfront
Trusted financial institutions (FIs) do not demand an upfront fee from you in personal loan agreements. If a lender requests you to pay such charges, there is likely something fishy about them.
Furthermore, FIs automatically deduct loan fees before disbursement from the approved loan amount. They do not demand payments from you after the loan sanctioning takes place. Thus, if a lender compels you to pay any amount before or after getting the loan, it indicates a potential scam.
• Low-Interest Rates
Interest rates are essential determinants for both personal loan lenders and borrowers. However, fraudsters try to grab your attention by offering low-interest rates compared to the prevailing market rates. Therefore, you should act prudently and avoid lenders willing to offer interest rates lower than the current market rates.
• Guaranteed Loans
When you visit a bank or any other financial lender, they demand various documents for verification. However, scammers do not require such documentation. Instead, they will promise to provide guaranteed loans without paperwork but at high-interest charges.
• Hideous Charges and Loan Costs
Deceitful lenders will never provide complete information about loan charges or other associated fees. Instead, they trick you by offering easy and convenient loans without disclosing charges and costs. You should be aware of financial institutions that do not inform you about their fees, interest charges, loan-sanctioning expenses, etc.
• Faulty Borrower Information
Sometimes loan borrowers dwindle funds from lenders through identity theft, fake documentation, or misrepresentation of assets. They fraudulently create credentials to qualify for the KYC eligibility norms. The banking sector has been a prime victim of such application scams.
How To Avoid Loan Scams?
Scammers will go above and beyond to trap you. Use the checklist below to avoid falling for such fraudsters.
• Check the physical location of the financial lender's registered office if it does not exist on their website. Fraudulent lenders do not have an office.
• You must acquire a copy of the loan agreement from the FI and read the terms and conditions before the final signing. Be clear about the loan tenure, interest rate, delay charges, EMI scheme, etc.
• If an offer appears too unrealistic, trust your instincts. Avoid all sorts of schemes that promise to offer too-good-to-be-true privileges to you.
• All trusted financial institutions have due registration with the Indian government. They also have a website detailing the physical address, contact number, email, services, and fee charges.
Conclusion
Personal loans help you resolve all financial crunches that can otherwise put you in a dark spot. Unfortunately, the surge in popularity has also increased the risks of personal loan scams. If you are looking for a personal loan arrangement, then make sure you choose a lender with a strong market presence, brand value, and client profile. You should never get lured by convenient loan schemes; instead, act prudent when looking for personal loan providers.
FAQs
Q1. Does credit score affect personal loan sanctioning?
Ans. Your credit score is essential in determining your loan eligibility. A score of 750+ can help you fetch lower interest rates and flexible EMI options.
Q2. What are the eligibility criteria for personal loans?
Ans. The main eligibility criteria for personal loans include the following.
• You must be an Indian citizen
• You should be a minimum of 21 years of age
• Proof of income source, address proof, Aadhar card, PAN card, etc
• A credit report
• You should have a credit score of 750+