Personal Loan Or Car Loan - Know The Difference
In the modern world the personal loan can be use for various purpose such as education, wedding expense, etc. Want to buy a car? Read to know the difference between personal loan and car loan.
19 Oct,2022
10:31 IST
8 Views
176 Likes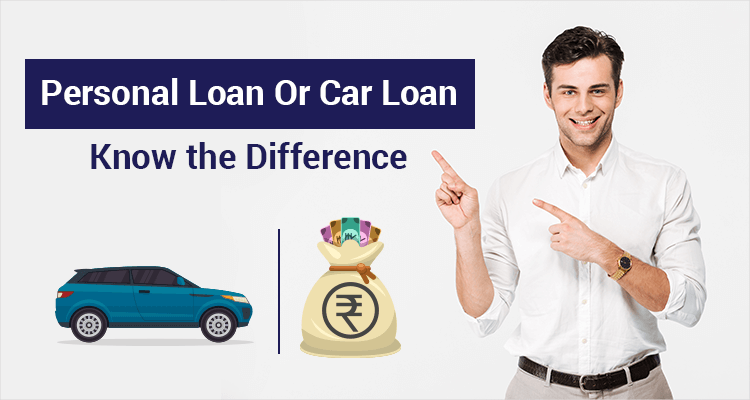 Most people dream of owning a car someday. When you own a vehicle, you can travel whenever you want to and avoid the rush of public transportation. However, buying a car is expensive. You will likely need a loan to cover the price of a large purchase like a car.
In such a scenario, the most common financing options for a vehicle are personal and car loans. But what are the differences between the two? This blog explains the distinct factors between both loans.
What Is A Personal Loan?
A personal loan helps meet any type of expense without restriction. You can use a personal loan to pay for your dream wedding, fund higher education, or consolidate debt. Additionally, you can use a personal loan to purchase a car.
Personal loans are unsecured loans, i.e., you don't have to provide collateral to qualify for the loan. The approval of a personal loan depends on several factors, including your income, credit score, and debt-to-income ratio.
What Is A Car Loan?
Essentially, a car loan is a loan used exclusively for purchasing cars. In contrast to personal loans, you cannot use the car loan amount to finance other expenses.
Car loans are secured loans. Whenever you purchase a car, the lender uses it as collateral. If you fail to repay, the lender can seize your car.
Personal Loan Vs Car Loan
| | | |
| --- | --- | --- |
| Point of difference | Car loan | Personal loan |
| Loan amount | The amount of the loan depends on the value of the car you plan to purchase. You can obtain 80% of the car's total cost. In some cases, financial institutions may lend up to 90% of the vehicle's cost. | Depending on your eligibility criteria, the lender will provide the loan. You are eligible to get a loan of a higher amount if you have a good credit score and strong financial standing. |
| Interest rate | The interest rate on car loans is comparatively low. Using your car as collateral, the bank secures the loan. | The interest rate on personal loans tends to be higher since they are unsecured loans. |
| Tenure of repayment | There are usually 3 to 8 years of tenure available for car loans. | A personal loan usually has a shorter term due to the lack of collateral. The tenure ranges from one to five years. |
| Car Ownership | When you purchase a car using a car loan, the ownership is transferred to you once you repay the loan. | With personal loans, you own the car as soon as you purchase it. |
Most consumers choose dealer-financed auto loans when buying a new car because they are quick and convenient. However, a personal loan can be more effective in some cases. You should weigh the pros and cons of each option in light of your circumstances before deciding.
FAQs
Q1. Which loans have higher interest rates: car loans or personal loans?
Ans. As personal loans are unsecured, their interest rates tend to be higher than car loans.
Q2. Is getting a car loan easier than a personal loan?
Ans. Due to the absence of collateral, personal loans are generally harder to obtain than car loans.