Used Car Loan - Get Personal Loan for Second Hand Car
Planning to buy a car, but does not have enough finances. Read to know how to get a car with the help of personal loan.
31 Oct,2022
08:26 IST
3 views
10 Likes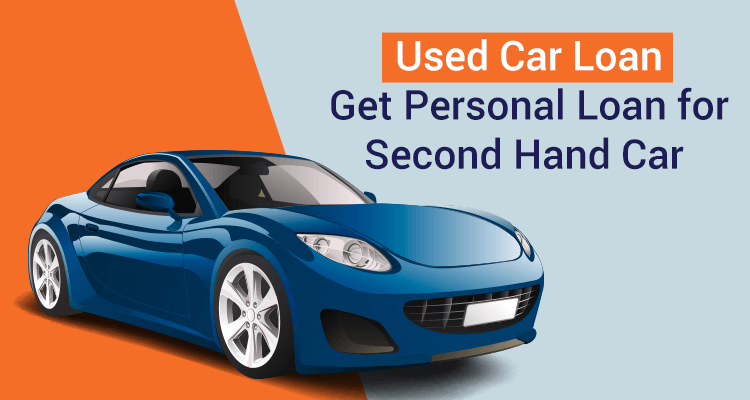 Are unexpected expenses delaying your plans to purchase a car? If yes, then investing in a second-hand car can be the best option. Purchasing a new car is undoubtedly a significant milestone. However, buying a second-hand car can be the most feasible option.
If you plan to buy a second-hand car, you can take an auto or used car loan from a financial institution. Auto loans are the most preferred choice but have stringent application processes. However, used car loans offer flexibility in lending terms. Easy application, less paperwork, and a customised repayment schedule make used car loans perfect for buying a second-hand car.
What Is A Used Car Loan?
A surge in the popularity of pre-owned or second-hand cars encouraged financial institutions to introduce a new category of loans called 'used car loans.' You can purchase a second-hand car using these personal loans without submitting collateral. Used car loans offer customers a substantial amount at a competitive interest rate. Most public sector banks and NBFCs offer used car loans to individuals and salaried professionals. Good credit history can fetch up to 100% of the car's value.
What Makes Used Car Loans A Good Choice?
• When financing the purchase of a second-hand car with a used car loan, you can enjoy more flexibility in customising the loan terms per your needs.
• Through digitisation, financial institutions offer swift processing of loan applications. Some platforms facilitate money transfers to your account within 24 to 36 hours after document submission and verification.
• You can repay the loans in fixed or structured EMI schedules that suit your budget.
• The interest rate on these loans is lower than auto loans, as low as 15% on some lending platforms.
How To Get A Used Car Loan?
Getting a used car loan for a pre-owned car is relatively easy. You can do this by visiting a bank in person or applying through the digital portals of financial institutions. The basic steps in both modes are:
• Fill out the details in the loan application form for the used car loan.
• Submit the necessary documents required by the lender. The list generally includes ID proofs such as an Aadhaar card, PAN card, electricity bill, utility bills, etc.
• You also must submit the documents of the car you are willing to purchase with the loan.
• The lender verifies your documents before processing the loan.
• Once the documents get verified by the lender, they complete the loan processing and transfer the money.
Critical Factors To Consider When Buying A Used Car
• Ensure that the second-hand car is working well. Get the car parts, such as the engine, tested.
• Check the used car's insurance papers and registration certificate (RC) before investing.
• Make sure you have the car insurance and RC in your name.
• Check the used car history online before blocking your funds in it.
• Get the used car serviced before using it.
Conclusion
Investing in a second-hand car is the best solution if you do not want to spend a hefty amount on new car purchases. Used car loans give you the necessary financial push for buying a pre-owned car. Simply visit a bank or an NBFC to apply for a used car loan and submit all the essential documents for verification. These loans provide flexible repayment schedules, low-interest rates, and minimum paperwork.
FAQs
Q1. Can you change the EMI on the used car loan after approval?
Ans. No. You cannot increase or decrease your EMI amount after the loan processing.
Q2. What are the minimum and maximum amounts admissible under a used car loan?
Ans. The maximum and minimum loan amounts available under a used car loan depend on your chosen financial institution.