Personal Loan For Bank Employees
Bank employees are considered to be a safe option by lender for providing a personal loan. Visit to know about the personal loan for bank employees in details.
3 Nov,2022
10:57 IST
2 views
1 Like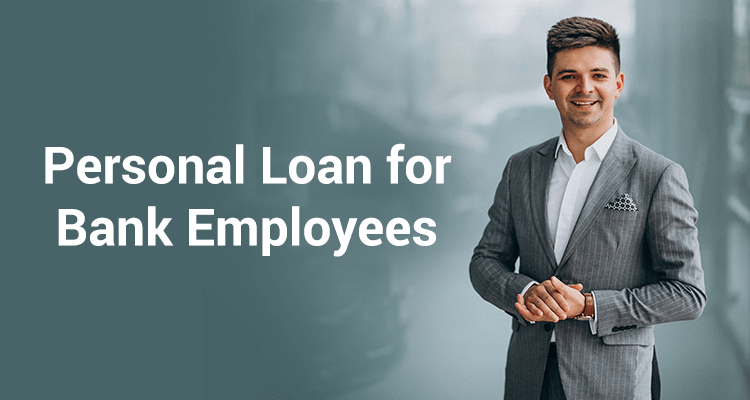 With the Indian economy expanding, there is a rise in the number of people taking personal loans to meet their immediate expenses. Unlike other loans, personal loans normally do not have any end-use restrictions and can be used for funding medical expenses, purchase of a laptop or TV, or even fund a holiday.
Personal loans are unsecured loans, which do not require any collateral and can be availed easily and quickly. And if the borrower is a bank employee, the process is even easier and quicker.
Applying For Personal Loans
Most lenders provide instant personal loan based on income proof and identity proof. To apply for such loans, all one needs is Aadhaar Card, PAN Card, salary slips and bank statement.
Lenders provide personal loans based on monthly income, years of service left, and credit score of an employee. Many lenders also offer pre-approved instant personal loans for salaried employees, especially to those who have salary accounts with the bank.
For salaried employees, availing a personal loan is easy. It becomes even easier if the salary account is with the bank from where the loan is taken. In the case of salaried employees, lenders mostly look at a minimum income and an employment history.
The loan amount is usually a multiple of the borrower's monthly salary. It will depend on salary, the organisation the borrower works for, and the number of years in service. The bank will also look at the borrower's creditworthiness and whether he or she has other debts.
Features And Benefits Of Personal Loan To Bank Staff
Most banks provide personal loans to their employees at interest rates lower than what they charge other customers. Lenders determine the rate of interest on loans by assessing the risks involved; the riskier the borrower, higher the interest rates. Since the loan is given to own employees, it is considered less risky. The amount of loan will depend on years of service, seniority of the employee and income levels.
Also, banks offer loans on simple interest to employees compared with compound interest on most other loans. In simple interest loan, only the interest on principal amount is calculated. In compound interest loan, the borrower pays interest on the principal amount and also on the accumulated interest. In other words, one pays interest on interest on compound loans. Since these loans are provided at lower interest rates, banks normally limit the maximum number of times an employee can avail personal loans.
Many lenders also offer loans to employees of other banks. In such cases, bank employees will be treated as regular salaried employees. A retired bank employee will fall under the pensioner's category. Both categories are eligible to apply for loans. Salaried borrowers get better terms on loans compared to other borrowers.
The terms are even better when the borrower is employed with the government, public sector companies, or banks. Lenders provide better terms because these jobs are considered steady and there are very less chances of default.
Conclusion
All lenders look to lend money with minimum risks. Lending to bank employees is considered a safe bet as their jobs and income are assured. Bank employees also get several other benefits while taking out a personal loan. Their loan application is processed quickly and they get loans at lower interest rates than non-employees.