Latest Trends In Gold Loans
The Indian gold loan market have seen many changes based on the demand & growth factors. Read to know the complete overview of gold loan market.
20 Sep,2022
10:29 IST
5 views
30 Likes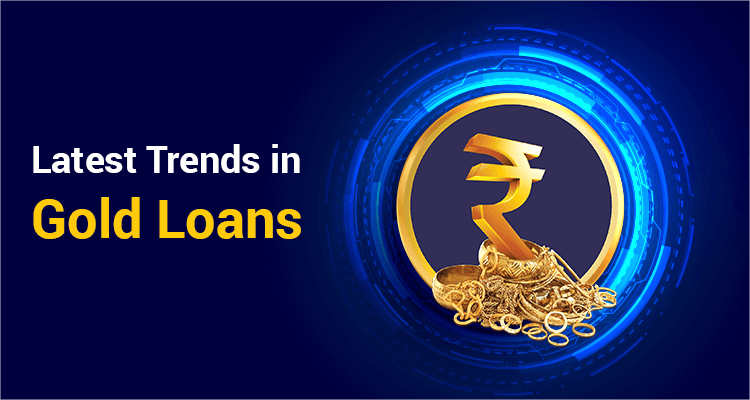 Gold loans have gained popularity in recent years. Increasingly, people are discovering just how valuable it can be to take out a gold loan to pay off an outstanding credit card balance or improve their credit rating quickly by paying off the debt faster. Whether you're looking to rebuild your credit or simply trying to save some money on interest, here are some new trends to keep an eye on when it comes to gold loans and how they can benefit you.
1. Low Chances Of Losses
With low losses caused by non-performing accounts and high-interest rates, gold loans have become one of the safest business investments. This is due to the risk of customers defaulting on their loans is not as high. The risk of default is even lower if you have collateral to liquidate easily. That's why more people are interested in getting gold loans with assets such as cars, jewels, and houses.
2. Gold Loans Are Beneficial For MSMEs And Individuals
Recently, the number of MSMEs has increased dramatically in India. Low-interest gold loans are becoming more common to meet their demand for cash. These loans allow small businesses to quickly turn their assets into cash and avoid incurring the high cost of selling them. Furthermore, since gold is an internationally traded commodity, Indian MSMEs can borrow from offshore lenders to get the money they need.
Individuals who buy gold as a way to preserve wealth are also taking out these loans as a way to ensure consistent liquidity. With this increased demand for low-interest gold loans, this trend will likely continue well into the future.
3. Correlation Between Gold Prices And Gold Loans
Gold prices, just like any other commodity on the market fluctuate constantly. When they drop, it is a suitable opportunity to take out a gold loan as banks are more willing to give out loans due to their lower risk.
Some people sell their gold as soon as prices fall, which can cause the price to rise again. However, if the opposite happens and prices increase, there is an increased chance that some will want to buy back their gold when it's worth more, which decreases demand for loans.
NBFCs Offer Gold Loans
NBFCs (Non-Banking Financial Companies) are offering gold loans, and they have given an alternative to people who want a quick loan but cannot get it from traditional banks. The annual loan interest rate varies depending on the instalment duration. No minimum amount is required for this type of loan, making it suitable for everyone, irrespective of their income level. This is possible due to the rise in gold prices and increased usage of credit cards with easy repayment options.
FAQs:
Q.1: What are the interest rates for gold loans?
Ans: The interest rates vary depending on the amount loaned. Other important factors include the borrower's creditworthiness and any other relevant information.
Q.2: What types of jewellery can I use as collateral?
Ans: You may use items such as earrings, necklaces, bracelets, or rings with stones or diamonds as collateral for a gold loan.