Unsecured Business Loan: Everything You Need To Know
An unsecured business loan is a loan that does not require any security to avail a loan amount. Read to understand more about the unsecured business loan.
17 Nov,2022
12:08 IST
10 views
7 Likes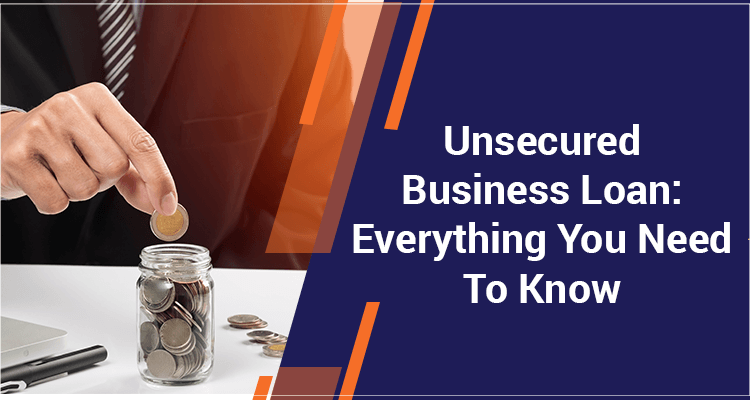 Money is at the heart of any business enterprise. Whether it is setting up a new business, hiring employees and paying them, putting up a manufacturing unit or an office space and more, a business owner needs to rely on capital to run and grow the enterprise.
This can be made possible either via equity capital chipped in by the owners or other shareholders or a business loan. Many a time, it is more prudent to actually take a loan to finance the business.
A business owner has several options to pick from, both in terms of the source of these loans-banks, non-banking finance companies and other institutions-as also the type of loan.
If we focus on the type of loans, business loans can be broadly of two types: secured and unsecured. In the case of secured loans, the money is disbursed against some collateral such as a piece of land or a house.
Things to know about unsecured business loans
• Collateral:
An unsecured business loan does not require the business owner to pledge any asset as security. As a result, there is no risk of losing some assets for the borrower.
• Amount:
These loans carry higher risk for the lender and so the quantum of loan is typically restricted to Rs 50 lakh.
• Interest Rate:
Given the higher risk element, the interest rate, or the cost of capital, is more than the rate for a loan taken against a collateral. The rates start around 11% but can go as high as over 30% depending on various aspects including repaying capacity and past credit behaviour of the business owner.
• Duration:
Lenders in general restrict the duration of the loan to a maximum of five years for unsecured business loans. Secured loans may have a longer tenor.
• Charges:
Business loans entail a processing charge, which is around 2-4% of the loan amount.
• Prepayment/Repayment:
The business loan can be prepaid and the loan account closed before the actual duration by paying a small foreclosure charge. This is useful when a business has surplus cash and would like to limit the total interest out on the loan.
• Eligibility:
Most lenders provide unsecured business loans to enterprises who have been in business for a minimum of two years.
• Documentation:
Unsecured business loans can be availed against certain basic paperwork including know your customer (KYC) documents, which includes identity and address proof of the borrower and all co-borrowers; PAN card of the borrowers; last 6-12 months bank statement of the business account; and a signed copy of the standard loan agreement.
• Process:
As a borrower, one can submit the documents online and get the disbursement swiftly if the paperwork is in order and meets the threshold of the lender.
Conclusion
Unsecured business loans come with the basic advantage of not having to pledge an asset. Moreover, most banks and NBFCs offer a quick process to approve such loans. However, such loans carry certain additional costs and restrictions as well as higher interest rates than secured loans.