Why Investing In Gold Loan Can Be Wise
A gold loan can be one of the best option when it come to get a loan. Read to know why opting for a gold loan can be wise.
28 Oct,2022
06:55 IST
3 views
24 Likes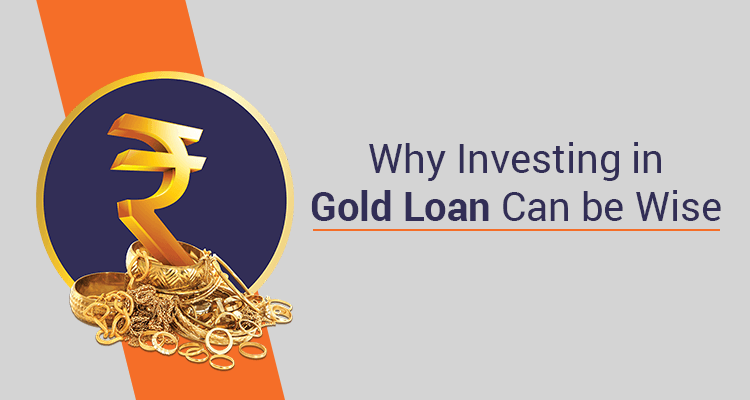 Among various precious metals, gold holds a special place in people's hearts across cultural diversities. This glittery metal takes pride in its century-long rich history and appreciating value. Thus, people continue to invest in gold throughout the ages. While some people mould it into jewellery, others prefer to see it as an investment tool.
With a shift in economic paradigms, gold has emerged as a potential financial resource via gold loans. They are the best solution to tackle unwanted expenses that eat into your savings.
What Is A Gold Loan?
A gold loan is a facility where you get money in exchange for gold assets as collateral from financial institutions. The lender evaluates the collateralised gold at the prevailing market price and then sanctions a certain percentage of the ascertained gold value as the loan amount. Per the RBI guidelines, financial lenders offer 75%-90% of the gold's worth as part of their gold loan scheme.
Salient Benefits of Gold Loan Investments
Amid life uncertainties, it is common for you to struggle with financial crunches. Gold loans are a viable solution to eliminate such crises. The primary reasons to start investing in gold loans include the following.
• Lower Interest Rates
As gold loans are secured loans pegged against the gold kept as collateral, they have lower interest rates than other loan offerings in the market. The interest rate for gold loans usually varies between 7%-14% based on the bank or the Non-Banking Financial Institution you choose to apply for the loan.
• Easy Loan Application Procedures
Getting gold loans is relatively easy. Banks and NBFCs promote simplified gold loan application procedures which involve less paperwork to ensure a hassle-free experience. Moreover, as gold loans are secured, lenders do not pay much attention to your credit score.
• Quick Loan Sanctions
With gold loans, the lender spends a substantial amount of time testing the purity and weight of the customers' gold assets. As soon as they calculate these values, the lender processes the loan quickly. Additionally, limited paperwork through digitisation saves the lender and the borrower some valuable time.
• Flexible Repayment Options
Gold loan providers offer multiple repayment schemes. You can opt for full or partial repayment options based on convenience. Customised EMI plans can help you pay off your debt easily without feeling the burden of the gold loan.
• Gold Loan is for All
You can be an unemployed individual, a daily-wage earner, or a salaried employee; if you have gold, you can quickly secure a gold loan. However, if the gold loan becomes a Non-Performing Asset, the lender has full authority to sell the pledged gold to recover the loan amount.
Gold is a haven asset because its value remains the same or increases even in the most adverse financial turbulences. Securing a gold loan allows you to cater to your financial requirements without selling your assets. You can quickly release your gold from the lender's custody as soon as you repay the loan. These loans carry low-interest charges and involve minimum paperwork to ensure maximum customer satisfaction.
FAQs:
Q1. What are the age criteria for a gold loan?
Ans. You must be between 18 to 65 years old to qualify for a gold loan from a lender.
Q2. Can I get 100% value of my gold in a gold loan?
Ans. No, banks and NBFCs do not offer 100% of the total worth of the pledged loan. Instead, they offer 75% to 90% of the total market value of the gold pledged as collateral.