Inventory Management: How to Get A Loan With Inventory Financing
With inventory financing, a business's inventory can be used as collateral for a loan. Want to know what is inventory financing and how to get a loan with inventory financing.
11 Jan,2023
11:50 IST
940 Views
491 Likes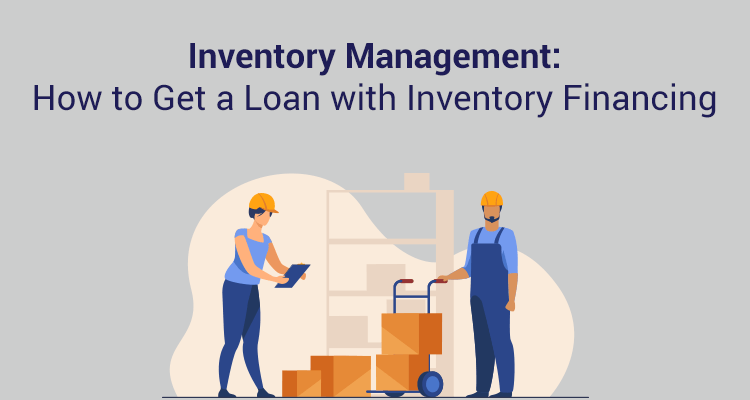 Inventory financing enables one to take a loan against the inventory owned by a business. The inventory serves as collateral for the loan, which can be used as working capital or for business expansion.
Such a form of credit is most beneficial for businesses that need to pay suppliers for goods that will be stored before being sold to customers.
Lenders provide businesses with two different kinds of inventory financing. The option that the company chooses is dependent on its business operations. Interest rates and fees depend on the lender and the type of business.
Types Of Inventory Financing
Inventory Loan:
This type of finance, often referred to as term loans, is based on the total worth of the company's inventory. The lender gives the business a set sum of money, just like with a typical loan. The business promises to repay the loan in full after the inventory is sold, make predetermined monthly payments, or both.
Line Of Credit:
In contrast to a loan, a line of credit gives businesses access to revolving finance. Therefore, a borrower can take up credit as many times as required within the total sanctioned limit. As long as the borrower makes consistent monthly payments to uphold the terms and conditions of the contract, it guarantees them regular access to credit.
Process For Inventory Financing
For inventory financing, a bank or a non-banking finance company will first assess the inventory's worth, provide a loan amount based on that assessment, and set up a repayment arrangement.
If the business owner pays back the loan on time and in full, they will get their inventory back for sale. However, if they don't repay the loan as agreed, the lender may sell the collateral, which is the inventory in this case, to recoup their investment.
Most lenders offer up to 90% of the inventory's market value as a loan. This quantum of the loan will and the terms of the credit vary from lender to lender. The terms offered by the lender depends on a number of criteria including the industry, the market value of inventory, credit history, and financial situation.
Eligibility Criteria For Inventory Financing
For a borrower to seek inventory financing the broad criteria mentioned below should be met. To be sure, different lenders may differ in their eligibility criteria
• The business must be incorporated in India and comply with local regulations and laws
• The business should be operational for at least one year to establish credibility
• The business must have a good credit profile and history to show goodwill
• There should be clean and complete records for high-value inventory
• Proof must be provided to show that the business routinely converts the inventory into cash
How To Apply For Inventory Financing?
Traditional banks, NBFCs, as well as online lenders, all provide inventory finance. Applications must be fully completed and accompanied by supporting documentation, including inventory data.
Once the application is submitted, the lender will review it. A due diligence period and inventory evaluation are included in the procedure. The lender will then propose their terms once they are satisfied. You will receive your loan after agreeing to these conditions and pledging your inventory as security.
Conclusion
Just as with other forms of credit, inventory financing can also be obtained by analysing, comparing, and choosing offers from the available lenders who offer this type of credit. One can approach financial institutions including NBFCs and private and public sector banks to secure inventory financing.
After submitting the application and providing the necessary information, a bank or NBFC relationship manager or customer service specialist will get in touch with the applicant within the allotted time frame to go over the terms on offer. If the terms are agreeable then the inventory finance will be processed. One can also apply for such credit online on the websites of various lenders.