Importance Of A Good Credit Score For A Home Loan
Home loans are ideal for individuals who want funds to buy their dream house. Want to know about the importance of good score for a home loan. Read Now.
13 Dec,2022
10:09 IST
15 Views
2 Likes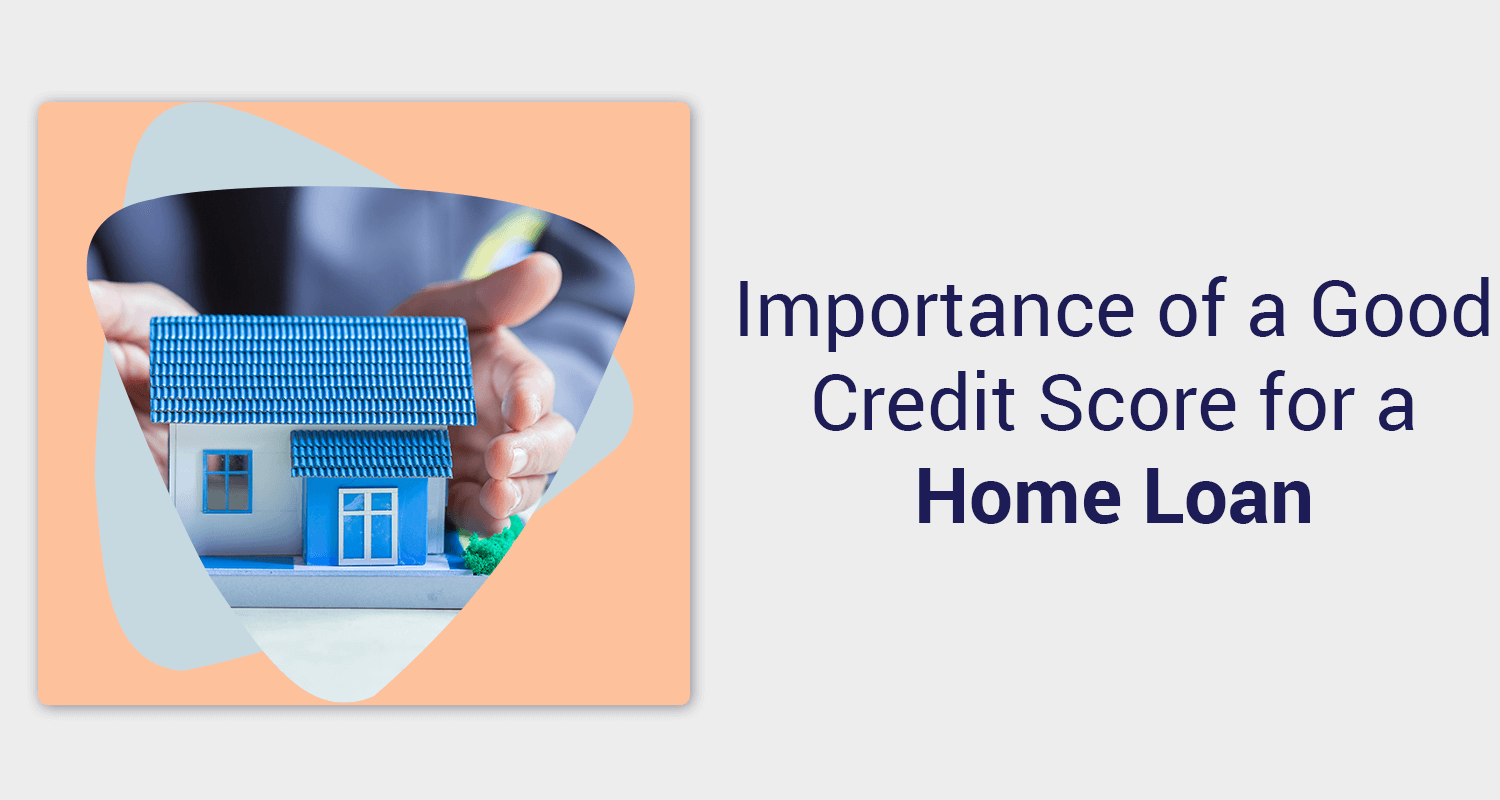 Every family desires to own a house, but it can turn out to be a costly affair for most. So, people typically take a home loan to fund their dreams. Many banks and non-banking finance companies (NBFCs) offer home loans at attractive rates as this is a secured debt, which means lenders can recover their money in case of a default by selling the property.
Lenders look at several criteria such as the value of the house, income of the person availing the loan, and credit score of the borrower before advancing the loan and to set the rate of interest.
Let us look at what a credit score is and how it impacts the home loan.
Credit Score
A person's credit score is calculated from the repayment history of past loans. There are credit information agencies in India that keep a track of all the repayments being made by borrowers, including payment for credit card purchases and personal loans.
When it comes to loans, this is investigated by determining whether the borrower has fallen behind on an equated monthly installment, or EMI, for a current or past loan. When it comes to credit cards, the score considers whether the minimum payment required in any given month has been made.
The credit information agencies raise a red flag and lower the credit score if a person has missed even one of these payments, particularly in the three years before applying for a new loan.
The amount of loans that are still unpaid and the total credit used on credit cards both have an impact on the credit score since they lower the person's ability to make payments for new loans given the current debt. This is true even if one's monthly income is significantly higher.
The credit score is a three-digit number that ranges from 300 to 900. If one has a solid credit history and track record, the score will be closer to 900. A score above 750 is considered strong and less than 600 is considered weak.
Importance Of Credit Score
The credit score indicates how much caution should lenders exercise before advancing money for any purpose, including a home loan. Simply put, lenders are hesitant to lend to person with poor credit histories, even if the income of such person is high.
A weak credit score may not disqualify a person from taking a home loan but it makes borrowing costlier. As the risk rises for the lenders, they tend to ask for more documentation. They may also offer higher interest rate to cover for the provisions they may have to make for any case of default.
It is important to keep in mind that different lenders have varying thresholds of the credit score for lending. Below this threshold they may not lend at all. This may be as much as 750 for some people while only being 650 or even 600 for others, and even lower in case of a secured loan.
Conclusion
Any loan is an asset for the lender since it earns interest on the debt, but the quality of the asset matters a lot. Even though a home loan is a secured product, banks and NBFCs look at the credit score before deciding whether to approve the borrower's application and at what interest rate.
A good credit score will ensure a home loan is given with minimal documentation and at attractive interest rates. Hence, it is important that you pay all your EMIs on time and do not miss any payment on credit card bills.