How To Start Travel Agency In India?
According to the latest study the travel and tourism industry in India is going to see a growth in coming future. Read on to know the details about how to start travel agency.
12 Oct,2022
12:27 IST
3 views
7 Likes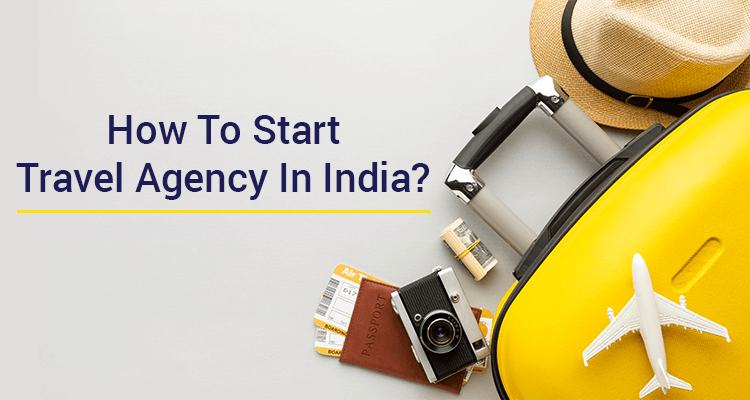 India's travel and tourism industry is growing by leaps and bounds. A recent study by industry body FICCI estimates that the travel market in India is expected to grow from $125 billion by 2027 from around $80 billion now. This offers a plethora of opportunity to entrepreneurs wanting to start a travel agency in India.
The first step in starting a travel agency is deciding the structure of your business or how you want to run it.
Structure Of Travel Agency
A travel agency can be opened by registering a company, a limited liability partnership, a plain partnership, or as a proprietor. Each offers its own benefits and limitations.
While a company and LLP would limit the liabilities, a proprietorship offers the convenience of faster business decisions and flexibility to run the business as one wants.
GST Registration
After setting up the firm, the organization will have to be registered under the Goods and Services Tax Act.
Registering for GST should be done at the earliest as most activities involved in travel attract GST. Hotel rooms, for instance, attract a tax of 12-28%, while the GST rate for air travel is 5-12%. A travel agency itself will have to pay 18% GST that it can pass onto its customers. Hence, it is good to register for GST as early as possible.
The GST registration can be done through the official GST portal https://www.gst.gov.in. Under the Services tab, choose Registration and then New Registration to complete the process.
IATA Registration
The International Air Transport Association represents around 290 airlines or 83% of total global air traffic. Registering with IATA will mean the travel agency adheres to certain basic norms.
To register with the IATA, visit the official IATA website and click on the 'Create a User' button. There you will need to give certain details of the business and pay the registration amount.
While an IATA registration is good for international air travel, for domestic rail travel the entrepreneur can register as an agent with Indian Railway Catering and Tourism Corporation (IRCTC).
Register With Government
It is not a must for a travel agency to register with the government, but it is always advisable. It gives the seal of approval from the government, meaning the travel agency follows certain standard and will not dupe customers.
To register with the government, the application for approval can be submitted online through etraveltradeapproval.nic.in or by contacting the travel trade division of the Ministry of Tourism.
Capital Requirements
Like any other business, an entrepreneur will need financial resources to start a travel agency. The entrepreneur will have to assess how much money is needed to setting up the business and keep it running.
While the founders can infuse some of their own capital into the business, they can also take out a loan from a bank or a non-banking finance company.
Most lenders avoid sanctioning business loans before the entity has been in operation for a few years. So, in the initial years of the business, the entrepreneurs would have to take out a personal loan or a gold loan to meet their capital requirements. After a few years, they can avail a variety of business loans for growing the venture.
Conclusion
Starting a travel agency in India is a lucrative option as growth is projected to be high. The government also wants to promote travel in India and offers several incentives for domestic travel and to attract foreign tourists. Banks and NBFCs also offer multiple loan options to entrepreneurs to help their grow their travel outfits.