How To Start Daycare Business At Home In India?
Daycare provides a place for children to play, socialize, and ensures safety and comfort. Read on to know how to start a daycare business.
30 Aug,2022
10:58 IST
4 views
4 Likes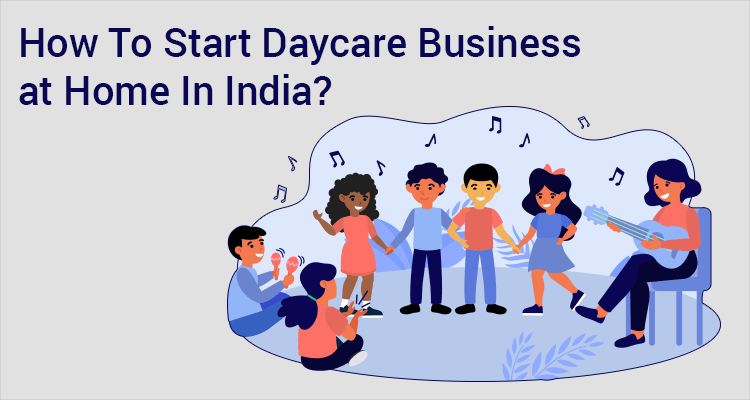 Childcare businesses are great opportunities for entrepreneurs who enjoy working with kids. As more Indian parents seek a strong educational foundation and overall development for their children, daycare businesses are becoming more popular.
Daycares are lucrative due to low entry barriers, such as fewer legal permits and lower investment costs. However, there are many factors to consider when opening a childcare center. Here's a step-by-step guide on how to start a daycare business at home in India.
Create A Business Plan
The first step to running a successful preschool and daycare business is to develop a business plan. Make a list of everything you need to start the daycare, from licenses to insurance to marketing. Details of your business plan should also include:
How many children can you accommodate?
Type of business: Daycares, preschools, playschools with afterschool activities, crèches, etc.
The number of teachers, administrators, and support staff you will need
Finances required for leasing, renting, salaries, equipment, etc.
What will the business's hours be?
Assess the feasibility of the project and make any necessary adjustments.
Arrange Capital
Using your business plan, calculate the money needed to establish and run a home daycare. When determining the cost of your business, account for the costs of getting a license, hiring staff, acquiring furniture, and paying for essential utilities.
Next, arrange all the funds you will need to start your business. You can take a business loan from a reputable bank or NBFC if you run low on funds.
Buy The Needed Equipment
Before you open your daycare center, you will need to purchase baby-proofing and surveillance equipment, toys, learning materials, stationery, and other foundational items.
The best choice is to start your company with everything listed above. You can, however, expand your business later if you so desire.
Enroll In Childcare Training
A degree in early childhood care or child development is a plus when setting up a daycare business. By doing so, the licensing authorities and parents will gain confidence in your enterprise. After obtaining a certificate, you can launch your business and care for children.
Apply For A License Or Franchise
The operation of a daycare company requires a license, whether in your home or a commercial location. Complete the licensing application and submit it to the appropriate authority. However, they will need to see your daycare business plan before proceeding.
Consider applying for a franchise if you want to capitalize on the parent company's reputation.
Finally, daycare requires people who are keenly aware of their responsibilities. Because you are responsible for small children, prepare to take any necessary action.
FAQs
Q1. Is a childcare business profitable?
Ans. Childcare centers generally begin to make profits when enrollment exceeds 80-85% of total capacity. Your childcare center business will start churning revenue when you reach that sweet spot.
Q2. How can I fund my daycare business?
Ans. You can fund your daycare business by taking a business loan from a bank or an NBFC.