How To Improve Your CIBIL Score To Get A Business Loan?
Cibil score plays an important role in determining whether you get a loan. Want to know how can you improve your cibil score get a business loan? Read Now!
21 Dec,2022
10:00 IST
5 Views
2 Likes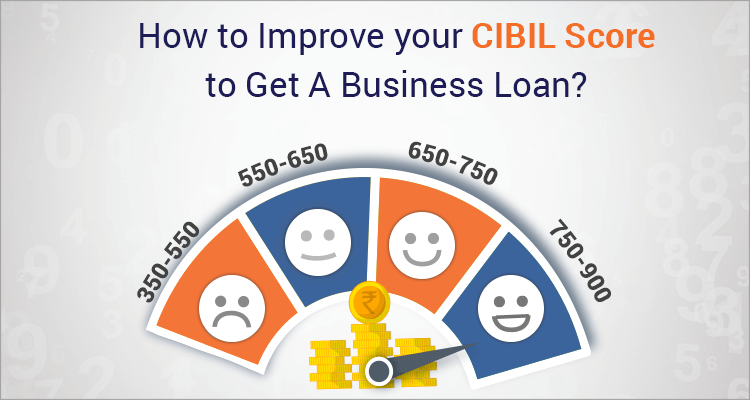 Businesses need constant capital to invest in every aspect of their business activities and ensure operations' smooth running. However, it becomes difficult for the business owner to use personal capital to keep investing in the business, leaving them with the only option to raise external funds with flexible repayment terms. A business loan is one of the most effective credit products for business owners to raise adequate capital without lowering their control over the company. However, lenders such as banks and NBFCs have set criteria for a certain CIBIL (Credit Information Bureau India Limited) score to get a business loan.
If you are looking for a business loan but have a low CIBIL score, this blog will help you learn how to improve your CIBIL score.
What Is A CIBIL score?
A CIBIL score is a three-digit score out of 900 that reflects the creditworthiness of a person to the lender. An individual with a score closer to 900 is deemed more capable of repaying a loan than those with a lower credit score in India. TransUnion CIBIL Limited generates the CIBIL score. It manages the credit files of over 600 million individuals and 32 million businesses, assesses your credit history, and provides a score out of 900.
Since lenders take on high risk–called default risk–when they offer business loans to business owners, they prefer to offer business loans to individuals with a higher CIBIL score than 750, lowering the chances of loan default. Hence, it becomes vital to improve your credit score and take it above 750 for successful business loan approval.
How To Improve Your CIBIL Score To Get A Business Loan?
Here is how you can improve your CIBIL score to get a business loan:
• Timely Repayments:
One of the best ways to improve CIBIL score to get a business loan is by making timely repayments for all the current financial obligations such as credit card bills, electricity bills, etc. The CIBIL score will improve with every timely repayment.
• Financial Obligations:
It is important that you pay off all of your existing debt or financial obligations before applying for a new business loan. Being debt-free will ensure that you can effectively repay all the existing debt without default, increasing the CIBIL score.
• Credit Limit:
A factor in improving the CIBIL score is the utilisation of the credit limit available to you. You should ensure that you are not hitting the credit limit every month, as it depicts a negative picture in the lender's mind that you do not earn enough.
Conclusion:
It is important to maintain a CIBIL score higher than 750 out of 900 to get your business loan approved. You can check your CIBIL score online and adopt good repayment habits to ensure a high CIBIL score to get a business loan.
FAQs:
Q.1: How much loan amount can I raise through an ideal business loan?
Ans: You can raise Rs 30 lakh maximum when you take a loan from a reputed lender.
Q.2: Is CIBIL and credit score the same?
Ans: Although there are a few differences between CIBIL and credit score, they are used interchangeably by lenders.