How To Get A Small Business Loan With Bad Credit Score
Business owners credit history is an important factor for small business loans. Read on to know how to get small business loan with bad credit score!
5 Oct,2022
06:10 IST
2 views
2 Likes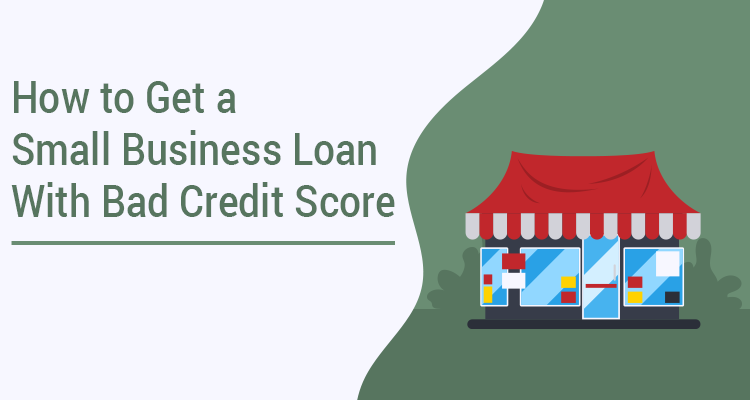 Business owners need to keep in mind that it is not just how well they run their enterprise that matters but also how they have managed their own personal finance affairs in the past, as that could have a bearing on their success in the future.
This is because every business requires capital and a loan becomes imperative. At times, it is advisable to take debt rather than invest equity capital, especially if the interest rate cycle is still on the lower end of the curve.
A business loan can be secured against a collateral such as an office property or machinery. But they can also be unsecured without any need to pledge any asset. In the latter case, the amount of business loans is restricted to Rs 50 lakh or thereabouts based on which lender one opts for.
Since such loans carry an additional risk, the lenders assess the application based on the repayment history of the business owner and use it as the primary—but not the sole—filter to decide whether to lend at all.
This is done by evaluating the business owner's credit score, a three-digit number compiled by independent private agencies that falls in the range of 300 to 900. The higher the number, the higher probability for one's loan getting sanctioned.
The risk tolerance of lenders varies and so does their threshold for the minimum credit score for approving an unsecured business loan. However, a credit score of 750 and above is considered a safe number.
What If Credit Score Is Low
The good news is that one can get a business loan even with a lower score of say 700 or 650 or even 600. Here are some things to do to get around the problem.
• Take A Collateral-Backed Loan:
The easiest way around is to go for a secured loan. Here the key determinant of the loan is the value of the asset being pledged. So, if the business premises is located on a self-owned property, that can be pledged and a loan taken.
• Shop Around:
One can also look at different lenders. Banks have a higher credit score requirement. A business owner can tap on small finance banks or non-banking finance companies (NBFCs), which are more flexible on their loan underwriting though at a higher interest rate.
• Improve Your Score:
One can improve the credit score over time and plan this ahead of applying for a small business loan. This can be done by prepaying existing unsecured personal loans as also ensuring credit card dues and other equated monthly installments are being paid as per schedule.
Conclusion
The personal credit score of the entrepreneur comes into play even if one is looking to take a business loan, especially an unsecured loan. While 750 is generally considered the minimum credit score required to take a small business loan, many lenders accept borrowers with a lower score and one must shop around to find them.
At the same time, one also has the option of improving the credit score or taking a collateral-backed business loan, even if it is for a small ticket size.