Tips On How To Get Personal Loan Without Income Proof
Personal loan is very useful for any individual to overcome their financial crunches. To avail a loan some document is required from the lender, is it possible to get a loan without income proof.
2 Sep,2022
20:54 IST
18 Views
15 Likes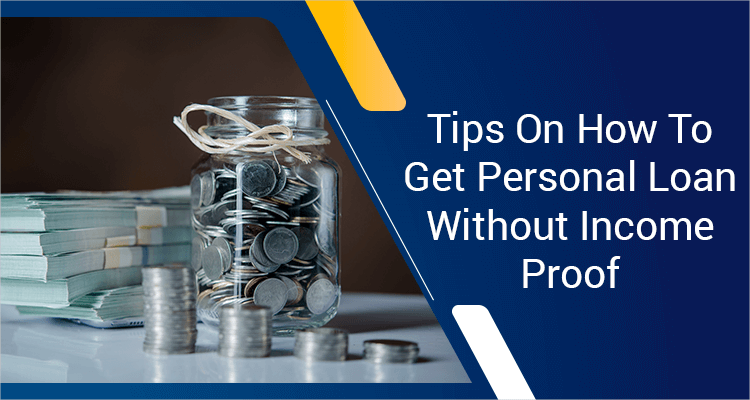 Personal loans are unsecured debts that you can use for emergencies, like a medical bill or financing your kid's higher education. However, getting a personal loan can be difficult without income proof, such as salary slips or Form 16. Most banks or NBFCs provide loans to individuals with good/stable incomes as they are more likely to repay them on time.
Here's how you can get a personal loan without providing income proof by following the steps below.
How To Get A Personal Loan Without Income Proof
Establish A Good Relationship With Your Lender
Maintaining loyalty to your lender is a great way to achieve this. Building trust with the lender allows them to determine your loan eligibility and repayment capacity.
For instance, it becomes easier for the bank to consider you for a personal loan if you apply for one at the same bank where you have your main operating account. The financial institution's access to all transactions on your account helps the officials determine your creditworthiness.
Build A Strong Credit History
When applying for a personal loan without income proof, it is vital to have a strong credit history. Your credit score must be at least 750.
Using credit cards, paying EMIs on time, and maintaining a low credit utilization ratio can help you improve your credit history. Paying your credit card bills on time assures the lenders of your repayment capability.
Apply With A Co-Applicant
Applying for a personal loan with a co-applicant is a good idea. Your chances of getting a loan will increase if you have a co-applicant with a steady income and a good credit score. However, if you default, your co-applicant will have to repay the loan.
Provide Alternative Income Proof
Self-employed individuals often find it challenging to provide proof of regular income. In such cases, it would be helpful if you could supply a copy of your rental income, bank statements, or tax return. Invoices or receipts from FDs, and proof of income from family members, may also be acceptable.
Eligibility Criteria For Personal Loan Without Income Proof
You must be an Indian citizen between the ages of 18 and 65.
You should have a minimum credit score of 750.
You should either be a salaried employee or self-employed.
You should have unique ID proof such as Pan Card/Aadhar Card/Voter Id/Passport and other KYC documents.
You should have the last three months bank statement.
If you follow the tips above and have the required documentation, you can get a personal loan effortlessly without income proof.
Frequently Asked Questions:
Q1. Is there a limit on the loan amount you can avail of without proof of income?
Ans. Personal loan limits vary from lender to lender and depend on various factors, including your repayment capacity, credit score, and income.
Q2. Can you get a loan if you are not salaried?
Ans. Both salaried and non-salaried professionals are eligible to apply for personal loans as long as they satisfy the lender's eligibility criteria.