How To Get Approved For A Business Loan With No Credit Check
No credit check loan is the best option if you have low credit history. Get to know how to get business loan approved with no credit check and also the benefit and drawback of such loan.
5 Oct,2022
06:19 IST
3 views
3 Likes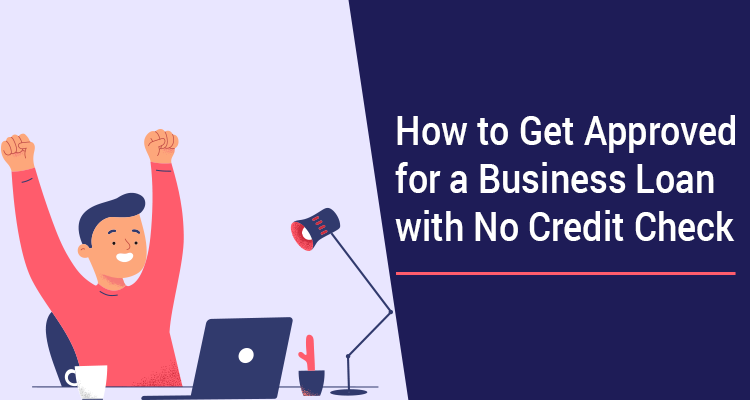 Unforeseen expenses in businesses can arise any time. For some, friends and relatives willing to invest in the future of the company can be a great support during such a crisis. But if that is likely to cause embarrassment or create friction, then a business loan from a bank is the best solution.
Applying for a business loan is an easy and a straightforward process. As opposed to certain types of loans such as credit card debt, most lenders offer business loans at comparatively lower interest rates.
Usually, banks and online lenders run a thorough credit check to assess the creditworthiness of the applicant before approving a loan request. It is a way of measuring how well the individual can manage the financial responsibility.
For individuals with a good personal credit score, qualifying for business loans at favourable terms and interest rates is possible. But if bad credit or no-credit is a problem, then availing a "no credit check" loan is the ideal solution. In "no credit check" loans, the lender doesn't check the credit score of the borrower. Small-business loans with no credit check usually come with high interest rates since it is a collateral-free loan.
Benefits And Drawbacks Of "No Credit Check" Loans
Such loans involve less documentation. The loan comes with flexible payment options and funding can arrive in minutes. However, the tenure of this type of loan is usually very short. Another major drawback of this type of loan is the unfavourable loan terms set by the lender.
Usually, Indian banks and financial institutions do not offer "no credit check" loans to businesses. Still, individuals with bad credit scores can avail business loans. Some of these funding options are as follows:
• Vendor Credit:
It is the amount that a vendor owes to the business person. It is a trade credit set with the vendor. The outstanding credit amount can be recorded and tracked until it is either paid or refunded.
• Microloans:
These are small loans that are mainly offered by non-profit organisations or microfinance institutions. Small businesses can use proceeds from microloans to meet daily operational expenses.
• Invoice Factoring:
It is a type of invoice finance where the business owner sells the company's outstanding invoices to a third party to improve the cash flow.
• Crowdfunding:
It is the practice of taking a small monetary contribution from a large number of people to finance a business. Crowdfunding is usually done through crowdfunding websites.
• Secured Loans:
The best way to get a business loan without a credit check is to opt for a secured loan. These loans are granted against a pledged collateral or security. It can be any tangible asset like machinery or real estate. Secured loans help the borrowers to negotiate for a lower interest rate. If the borrower fails to repay the loan, the asset pledged is seized by the lender.
Conclusion
For businesses facing liquidity crunch, a business loan from a bank or an NBFC can be a great financial support. Business owners can opt for unsecured business loans if they need comparatively smaller amounts of money and for shorter periods. A secured loan is a better option if a business needs a bigger sum for a longer duration, and maybe the only option if the business owner's credit score is low.