How To Get A Loan Against Your Gold Jewellery
Your gold jewellery is not just a priced possession and investment, but also a smart way to borrow money. Here's all you need to know about getting a loan against gold.
20 Sep,2022
15:59 IST
18 views
20 Likes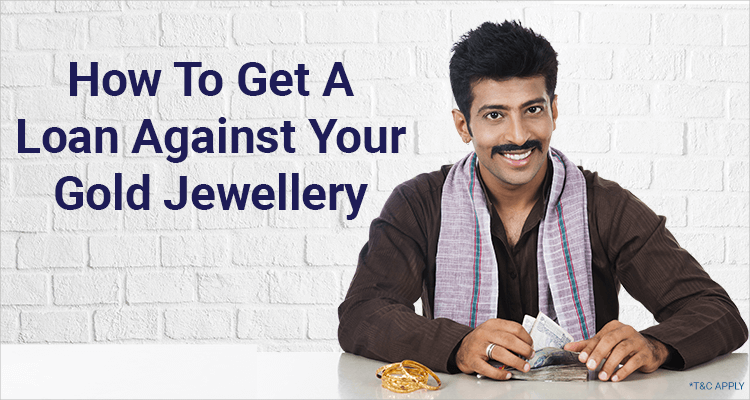 Oftentimes, people find themselves in situations where they are short on cash and need money immediately to tide over an emergency or to meet a critical expense that cannot wait. At such times, a gold loan can come in very handy.
A gold loan is essentially a secured loan where borrowers provide their personal gold jewellery or even gold coins as collateral to borrow money from a bank or a non-banking finance company (NBFC).
Typically, money against gold is borrowed for a few months. Once the loan is paid back, the borrower can take back the pledged gold.
A borrower can avail a gold loan even if they have a less than satisfactory credit score. As long as the gold being pledged is of high purity, lenders do not consider the creditworthiness of the borrower while disbursing gold loans.
The best part about a gold loan is the relative ease with which it can be availed. From application to disbursal and then from repayment to getting back your gold, the entire process can be done seamlessly, online and from the comfort of your home.
Here are three easy steps to get a loan against your gold.
Application:
As a first step, anyone looking for a gold loan has to make a simple application. You can do so either by walking into a branch of the lender or logging on to the website of the lender of their choice.
At this stage, the borrower needs to upload basic know-your-customer (KYC) documents like PAN or Aadhaar card, bank account number, and address proof.
Evaluation:
Once an application has been filed, an executive from the bank or the NBFCs from which you wish to borrow, will assess the purity of the gold. Again, the executive can do so either at the branch office or will come visit the borrower's residence if the loan was applied online.
This assessment is a simple process and usually takes no more than a few minutes. After assessing the purity of the gold, the executive will determine how much money can be offered as a loan, depending on its quality and weight.
Disbursement:
Once the borrower has agreed to the loan being offered, the money is disbursed into the bank account for which details had been provided while applying. This is usually done within 24 hours.
So, it is really simple to borrow money against your gold. It is equally simple to pay it back. You can either choose to pay the interest first, followed by the principal amount, or pay both at the same time in monthly installments.
It is, however, advisable to approach only well-established banks or non-bank lenders and gold loan companies while taking out a gold loan instead of going to local moneylenders.
Reputed lenders offer far more competitive interest rates than what money lenders charge. Such institutions are professionally managed and ensure your gold is kept in a secure vault which is under surveillance at all times. And they have well-established practices that make the process of assessment, disbursal and repayment hassle-free.