How To Check If A Personal Loan App Can Be Trusted
There are many loan applications available on the market that provide personal loans. Read to know how to check if personal loan app can be trusted.
9 Jan,2023
11:36 IST
921 Views
492 Likes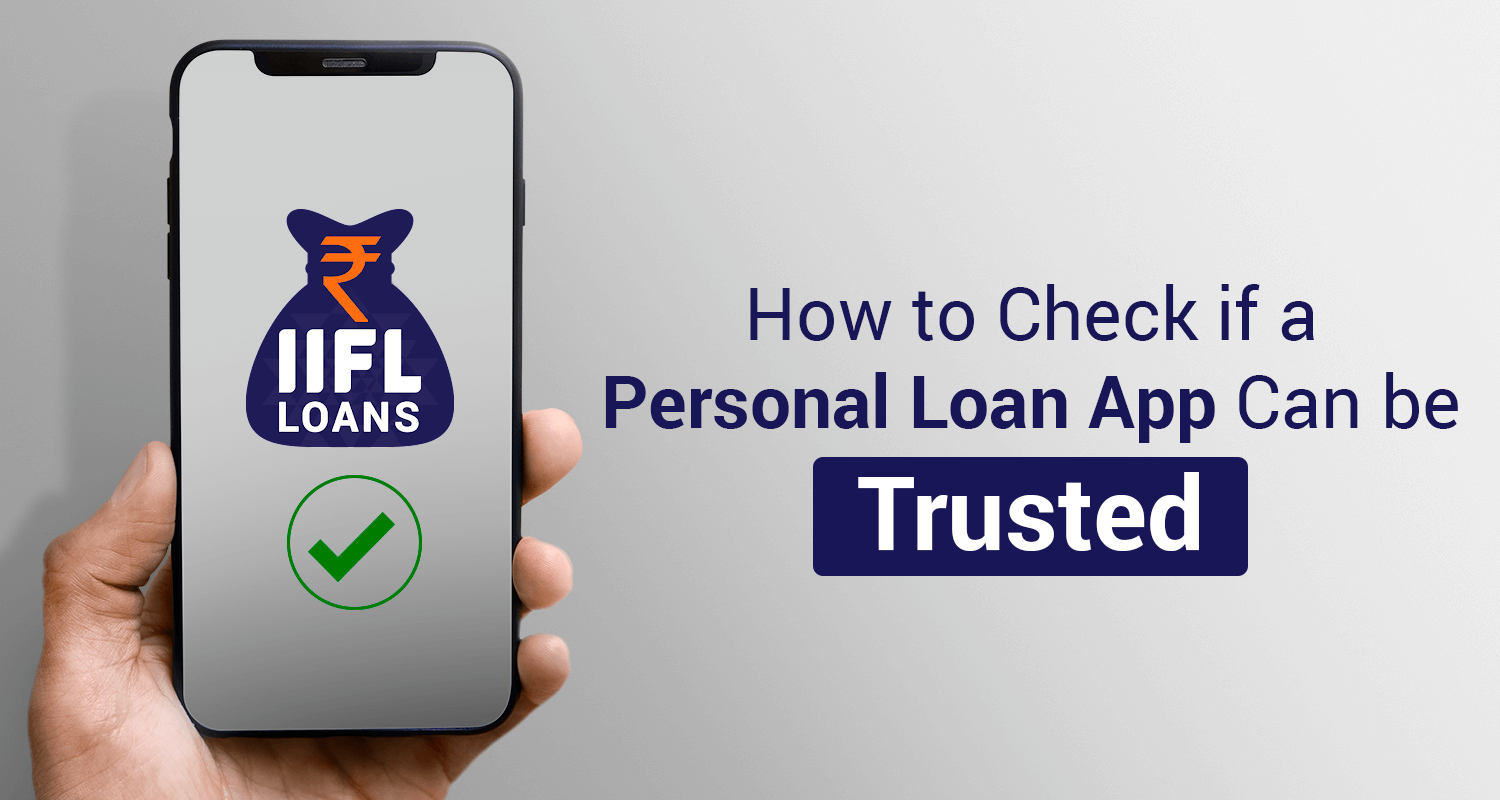 A personal loan can be quite helpful if someone is in dire need of money due to a financial emergency or a serious cash shortage. Personal loans are among the most widely used forms of credit as they are simple to apply for, do not require collateral, and can be repaid in convenient manageable instalments.
A sound credit history and a high credit score, which is a three-digit figure between 300 and 900 that represents an individual's credit profile, are all that are required to obtain a personal loan at a favourable rate of interest.
Personal loans can be easily obtained through digital means, either through a website or a mobile application, within a few hours directly into one's account. However, as with any digital transaction, one needs to be very careful with loan apps as they require submission of sensitive personal data including bank details. This information in the wrong hands can lead to serious fraud.
Here are some tips to figure out whether the personal loan app is genuine or not.
RBI Approval
The app and the lender should be regulated by the Reserve Bank of India. A borrower must first confirm that the lender is authorised by the RBI, as such lenders are required to adhere to strict regulations and codes of conduct. If an app is not subject to central bank regulation, it may not adhere to these standards.
Research Interest Rates and Charges
One must do extensive research on the terms of the loan offered by a lender to ensure that they are getting the best deal. A borrower must compare the rate of interest being charged by the lender to check if it is in line with the market rate, and not much higher. One must also study the processing fee and other charges levied by the lender.
Check Reviews Of The Lender
As with any big investment or purchase, one must check for online reviews of the lender. There are now many online platforms that provide reviews and options of financial institutions and loan apps. Therefore, there is easy access to feedbacks and reviews of such loan apps to determine their credibility.
Check Lending Terms
The terms of the loan should not be too different from what other lenders in the market are offering. If a loan app is offering terms that seem too attractive or approves the loan without any verification, it should be seen as a warning sign. As all lenders are competitive and want to grow their loan book, they will offer rates and terms that in line or slightly better than others, but will not want to incur any loss.
Also, if a lender imposes a loan charge before the funds are disbursed, it may not be a legitimate lender and may even be a scam.
Secure Website
One must ensure that the loan app is linked to a secure website, which contains details of the company offering the loan app. Additionally, the website itself must have a "https" address, indicating that it employs secure servers and is, therefore, difficult to hack.
Proper Redressal Systems
A loan app must have a proper contact address and phone number through which a borrower can put forward their queries, concerns or complaints. One must make sure the phone numbers and addresses given on the app are valid, and can be reached in case of any emergency or case of fraud on the app.
Conclusion
Personal loans are convenient and easy to get if you have the correct documents and a good credit history. In case of taking loans from apps one must provide access only to reputed and trustworthy apps, as they will have access not only to your personal and bank account details, but also will be embedded on one's phone that contains other important data as well.