How To Avail The Best Business Loan Options For Chartered Accountants?
Get details about how a various loan options for chartered accountants can help to expand their practice. Visit to know more details here!
13 Sep,2022
09:57 IST
4 views
26 Likes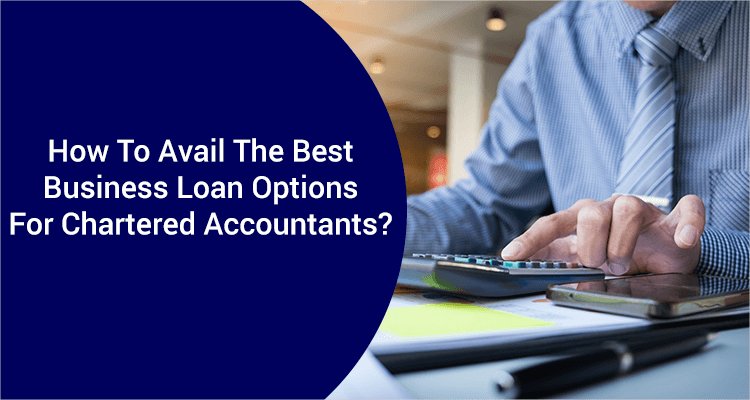 Chartered accountants, or Cas, are a critical intermediary in an economy. They manage the financial affairs of their clients if they are working as an independent outfit or their own employers if they work for a company engaged in any business.
CAs also run their own independent firms or partnerships. Whether they are working as an independent professional or a group of CAs offer their services together, they need to manage the affairs of their own establishment.
Cas, who are themselves financial mavens, understand the need for taking a business loan as it is often an efficient form of sourcing capital as against pumping in equity funding. A loan can be useful whether it is to run their office or to pay the manpower in the form of salaries or even renovating or setting up new offices as the business grows.
Many lenders offer a business loan that is customised for such needs of a professional running his or her own CA firm. One should keep these factors in mind while targeting the best business loan for the CA practice.
Eligibility And Process
The most basic criteria for a CA to avail a loan is to have been in the business for a minimum of two years. Typically, lenders also look for the partnership or firm to have a positive net worth. So, before approaching a lender a CA firm should ensure low liabilities compared to the assets.
While CAs are experts in dealing with complex paperwork they do not have to toil while taking a business loan for themselves as the process is swift and easy. Lenders also tailor loans with flexible repayment options with some that are linked to the invoicing cycle of the accountancy outfit. The documentation required for a business loan for a CA firm is minimal and can be submitted online.
CAs can pick a lender that offers a swift process in sanctioning the loan at a competitive rate, so that they can focus on their core business rather than running behind a bank manager. All they need to do is to keep the basic documents at hand.
Since most business loans are unsecured, CAs do not need to pledge or put up a collateral for availing the loan.
Amount And Tenor
Some lenders have an upper limit of Rs 30 lakh while some offer CAs business loans up to Rs 50 lakh without any collateral.
More importantly, CAs need to balance their requirement and streamline it with repaying capacity. Some lenders offer business loans to CAs that can be as long as eight years while some offer such loans only for up to five years.
One can sift through the various lenders and choose one that fits the requirements of the business.
Conclusion
Business loans are critical for financing expansion as also for meeting the day-to-day expenditures by CA firms. The norms and eligibility criteria differ from one lender to another.
A CA can choose to borrow from a lender that can provide maximum flexibility in repayments, swifter loan approval and meet the requirement in terms of loan amount, tenor while proving a competitive interest rate.