How To Apply For A Business Loan For Women
There are various business loan scheme available for women to apply. Read to know about the procedures, eligibility and documents required to apply for a loan.
28 Nov,2022
05:54 IST
20 views
9 Likes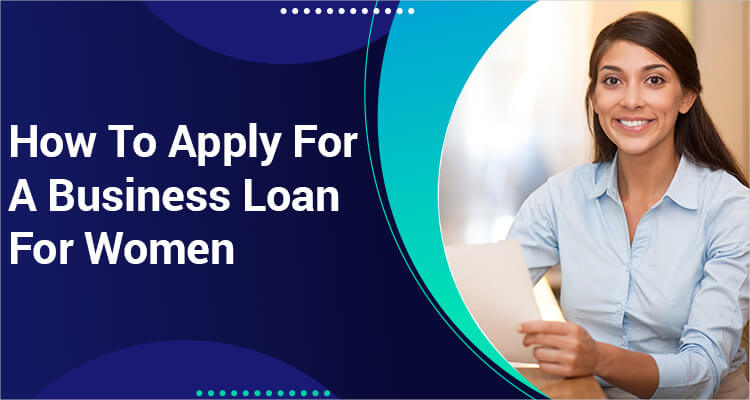 Women are reshaping the future of businesses. However, lack of enough funds is one of the hurdles women may face while running or scaling up their business. In such a time, business loans can help them with various aspects, and here is how to apply for those loans.
How To Apply For A Business Loan For Women
You can go through the list of lending institutions and their websites to apply for a business loan for women.
Then one can check interest rates, required documents, and qualifications.
Next, fill up the online loan application form of the best-fit lending institution. You may need to upload KYC documents, bank statements, tax audit reports, PAN cards, passport-size photographs, etc.
The lender will then conduct the verification of the details. If found correct, the lender's representative will contact the borrower for further processing.
The lender will begin credit appraisal by sending a proposal letter to the lender. It may include the loan amount, interest rate and other information.
Then, the borrower needs to send a written acceptance. After that, the lender will provide the loan amount to the respective woman entrepreneur's account.
Eligibility Criteria For A Business Loan For Women
The eligibility criteria for a business loan for women differ among lenders. A woman entrepreneur can get a small business loan if she owns an enterprise or has at least a 51% stake in the business.
Business Loan Schemes By Banks For Business Women
Cent Kalyani
Cent Kalyani is a loan offered by the Central Bank of India for business women. A woman entrepreneur can take a loan up to Rs. 1 without collateral or a third-party guarantee with interest rates ranging from 9.95% to 10.20%.
Pradhan Mantri Mudra Yojana
Mudra loans are offered to business women by various commercial banks, cooperative banks, NBFCs, etc. The loan can be taken for up to Rs. 10 lakh and has a repayment tenure of up to five years. The interest rates vary among lenders.
Shakti Scheme
Women working in sectors like agriculture, housing, education, etc., can benefit from the Shakti scheme offered by the Bank of Baroda. The maximum loan amount is up to Rs. 20 lakh at an interest rate offered at the bank's discretion.
Taking a loan may solve many of the business problems related to funds. However, carefully checking every aspect of a loan is essential for making wise decisions.
FAQs
Q1. Can a woman get a loan for business?
Ans. Yes, a woman can get loans for various business requirements, such as term loans, working capital loans, etc.
Q2. What loans are available for women?
Ans. Some loans available for women include Mudra Loan for Women, Stree Shakti Yojana, Cent Kalyani Scheme, Orient Mahila Vikas Yojana, etc.
Q3. How hard is it for a woman to get a business loan?
Ans. With many options available, getting business loans for women is not difficult if the qualification criteria match.