How Does A Gold Loan Improve Your Credit Score?
Gold loan is a secured loan against borrowers gold jewellery. Want to know does gold loan improve your Credit score? Read Now.
21 Dec,2022
11:22 IST
2 Views
27 Likes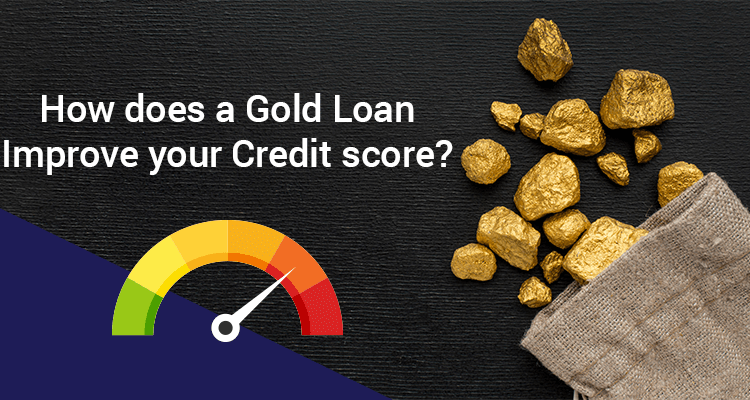 The need for emergency funds can arise anytime due to unforeseen circumstances, requiring raising external funds to cover the expenses. Gold loans are one of the most effective products for gold owners to raise immediate capital by pledging their gold articles kept in bank lockers. With a gold loan, gold owners can not have to sell their gold articles but receive them back after repaying the loan.
One of the best benefits of taking a gold loan is its contribution to improving the credit score.
What Is A Credit Score?
The credit score, also called the CIBIL score, is a three-digit evaluation that helps the lender check the borrower's creditworthiness before sanctioning the loan. Lenders evaluate credit scores to ensure they mitigate the chances of default. Suppose the credit score is low; as per the lenders, the borrower is not financially stable and does not earn enough to make timely repayments. Lenders offer high loan amounts to borrowers with a high credit score as it indicates reliability. In India, most lenders require a credit score above 750 out of 900 to approve the loan.
How Does Gold Loan Improve Your Credit Score?
A credit score represents the past financial transactions one has done over time. If you have repaid a financial obligation such as a credit card bill on or before the last date without defaulting, it increases your current credit score to show that you have adequate earnings to keep repaying debt on time.
When you take a gold loan, it creates a financial obligation over you where you are legally bound to repay the principal amount along with interest charged by the lender through monthly EMIs within the set loan tenure. Once you take the gold loan, the lender sets the monthly EMIs, which you can repay on or before the months last date to avoid the event of default. You should ensure you do not fail to repay the EMI for any month, as it may lower the credit score by a significant margin. Your credit score will improve with every successful and timely repayment of the gold loan EMIs, which are mostly lower than other secured loans.
Conclusion:
A gold loan is an ideal plan product for gold owners to raise immediate funds and improve their credit score with successful repayments. Improving the credit score through a gold loan will increase the chances of successfully approving other loan applications, such as personal and business loans requiring the applicant to have a credit score higher than 750.
FAQs:
Q.1: What documents are required for IIFL Finance loan against gold?
Ans: Documents required are Aadhar Card, PAN Card, Driving License, Passport, Ration Card, Electricity Bill, etc.
Q.2: Do I need a credit score above 750 to take a gold loan?
Ans: No, gold loan eligibility does not require a good credit score.