How Can A Small Business Loan Save, Sustain, Or Grow Your Business?
A small business loan is a borrowed amount of capital that is used for an investment in a business requirement. Here are a few reasons why small business loans are a good option.
17 Oct,2022
12:53 IST
17 Views
53 Likes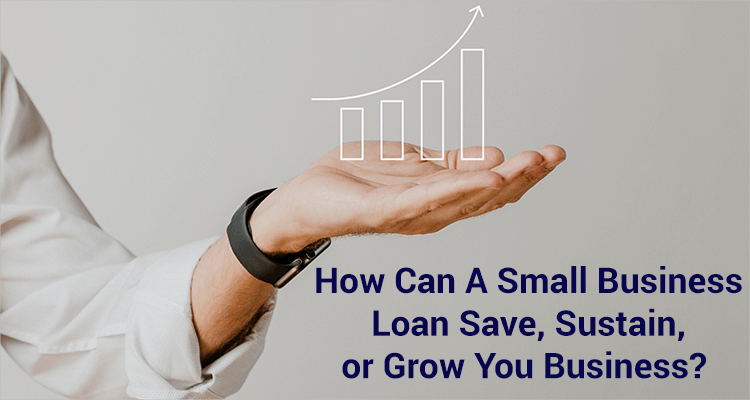 Every business goes through a cycle to ensure it is profitable and can tackle the competition and other dynamic market factors. Each factor requires investing in an adequate capital amount, which can be higher than a business can afford. In such a case, a small business loan can ensure sufficient capital to save, sustain and grow your business. Here's how.
How Can A Small Business Loan Save, Sustain, or Grow Your Business?
Positive Cash Flow
Ups and downs are a part of the business ecosystem, which may force your business to incur temporary losses. When there is a negative cash flow, it becomes difficult to pay for expenses such as employee salaries, rent etc. A business can help you raise enough capital to pay for such factors and ensure that your business navigates smoothly towards profitability.
Expansion
Expansion is the backbone of a successful business and critical to ensuring sustainability. As new companies emerge, expanding business operations is vital to navigating the competition successfully. Expansion requires increased capital as the business may need to invest in infrastructure and real estate. A business loan becomes an effective tool to raise funds and ensure successful expansion.
Effective Terms
Business loans are one of the most widely utilized loan products because of their flexible terms. You can raise immediate capital in hours, and the loan amount is directly credited into the bank account. Furthermore, business loans have attractive and affordable interest rates that ensure flexible repayment without creating a financial burden on the business owner.
No Collateral
One of the best features of a small business loan is that it does not require collateral. Since small business owners may not have valuable assets to pledge, small business loans include no collateral and are an ideal loan product to ensure their business sustains and grows.
Financial services providers have designed several loan products for budding entrepreneurs to ensure they can save, sustain and grow their businesses. Considering the loan repayment structure is flexible and offers multiple repayment modes, applying for a business loan can indeed save, sustain and grow your business.
FAQs:
Q.1: What are the minimum and maximum business loan tenures given?
Ans: You can take an instant business loan with a minimum loan tenure of 1 year and maximum loan tenure of 5 years.
Q.2: What is the rate of interest on business loans?
Ans: The interest rate on business loans is the amount levied by the lender over the principal amount. Such rates range between 11.25%-33.75% per annum.