A Guide To Collateral Free Business Loan
Business loan can prove to be useful for any business. Want a business loan without security? Read to know in detail.
25 Oct,2022
16:34 IST
2 views
2 Likes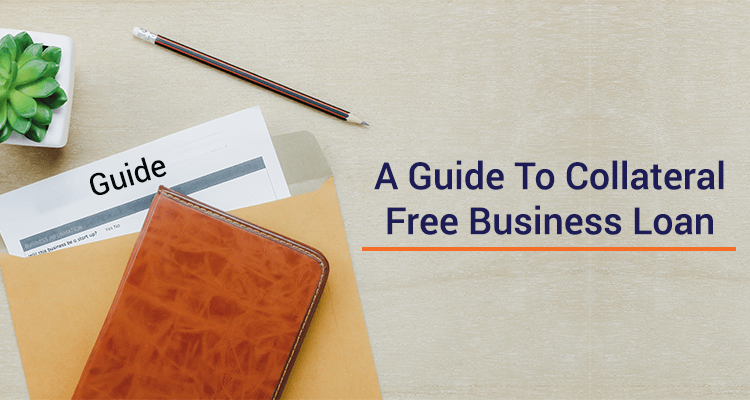 Business loans allow entrepreneurs to raise immediate capital to invest in various business activities. Lenders such as banks and NBFCs offer business loans to business owners to cover company expenses. Such expenditures may range from working capital, buying real estate, marketing, or expansion.
Although most business loans offered by reputed lenders do not require pledging an asset as collateral, some lenders demand collateral from the entrepreneur to square off the default risk of their business. Most business owners may not have a valuable asset to pledge as collateral. This loan requirement can make it difficult for a business owner to raise adequate capital.
Then, how do you find a collateral-free business loan? This article will guide you through the steps to select a lender that does not need collateral to approve your loan application.
A Guide To Collateral-Free Business Loans
Here are the steps you can take to assess and apply with a lender that won't demand an asset as collateral.
• Research and Compare:
There the numerous lenders, such as banks and NBFCs, that offer a host of business loans with different terms and conditions. You can analyse and compare various lenders, and their loan offers to choose the one with the most flexible business loan terms without collateral.
• Eligibility Criteria:
Although business loans do not require collateral, lenders ask to pledge an asset because the borrower fails to fulfil the eligibility criteria. Therefore, you must understand the eligibility criteria set by the chosen lender and ensure that you fulfil them before filling out the loan application.
• Credit Score:
A credit score is a three-digit score out of 900 that represents the creditworthiness of the borrower. Lenders prefer to offer collateral-free business loans to borrowers with a high credit score, closest to 900. Hence, you should ensure that you maintain a credit score higher than 750.
• Loan Application:
You must fill out the business loan application process carefully, as the lenders deeply review it before offering a collateral-free business loan. Furthermore, you should also ensure that you submit all the relevant documents to complete the KYC process for the lender to approve the loan application quickly.
Bottom Line
Business loans are one of the most sought-after products that supply entrepreneurs with enough cash to cover their businesses' short-term and long-term liabilities. Using the above points, you can analyse and compare the list of lenders available to you and ensure you apply for a collateral-free loan.
FAQs:
Q.1: How much credit score do I need to take a business loan?
Ans: It is worthwhile to have a credit score equal to or more than 750 out of 900 to take a business loan.
Q.2: How much can I raise through a business loan?
Ans: You can raise a maximum of up to Rs 30 lakh through an ideal business loan.