Government Business Loan Schemes
There are various business loan schemes started by the Government of India that can be chosen smartly. Read to know more about the business loan schemes available by government.
1 Nov,2022
11:09 IST
2 views
1 Like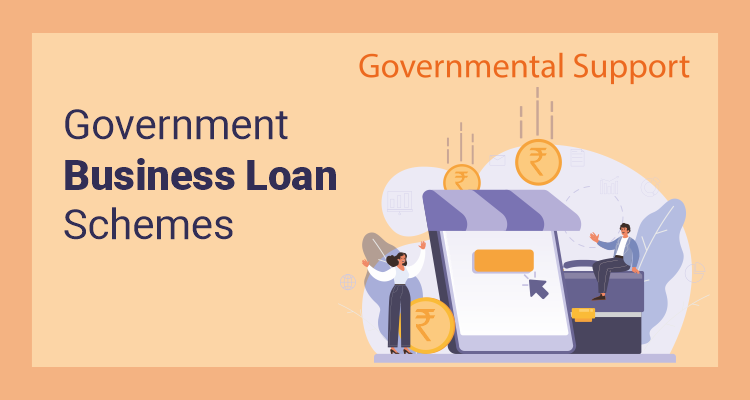 The small-scale sector is an important pillar of the Indian economy, accounting for about 45% of manufacturing output and about 40% of exports. Needless to say, then, that adequate credit flow to micro, small and medium-sized enterprises is important not only for the sector's health but also for the economy at large.
As part of its efforts to help the small-scale sector, the government runs a number of schemes to provide working capital and term loans to MSMEs. Many of these schemes offer attractive interest rates and do not need collateral. The government provides loan guarantee or interest subvention in some of these schemes.
The following are some of the schemes run by the government to help the small-scale sector:
59-minute Loan
This is an initiative by Small Industries Development Bank of India (SIDBI) and public-sector banks to provide quick to loans MSMEs. Under this initiative, the portal www.psbloansin59minutes.com facilitates in-principle approval of loans up to Rs 5 crore in 59 minutes. Currently, 21 banks are on the portal.
Credit Guarantee Scheme
The Credit Guarantee Fund Scheme was launched by the government to make available collateral-free credit to the micro and small enterprises. The scheme is available for both existing and new enterprises. It covers both term loans and working capital facility up to Rs 2 crore. The scheme provides guarantee cover ranging from 50-80% depending on the quantum of the loan and type of beneficiary.
Emergency Credit Line Guarantee Scheme
During the COVID-19 pandemic, the government introduced the Emergency Credit Line Guarantee Scheme under which additional funding of up to Rs 5 lakh crore was promised as a fully guaranteed emergency credit line. The scheme is available till March 2023.
MUDRA Loan
The Pradhan Mantri MUDRA Yojana extends collateral-free loans up to Rs 10 lakh to individuals to enable them to set up or expand their business activities. The loans are provided through member-lenders like banks, NBFCs and microfinance institutions for income-generating activities in manufacturing, services and allied agriculture.
The loans are provided under three categories based on funding needs of the borrowers. The Shishu scheme covers loans up to Rs 50,000, the Kishore scheme covers loans between Rs 50,000 and Rs 5 lakh, and the Tarun scheme covers loans between Rs 5 lakh and Rs 10 lakh.
PM's Employment Generation Programme
The Prime Minister's Employment Generation Programme is aimed at providing financial assistance to set up micro-enterprises in the non-farm sector. The beneficiaries can avail margin money subsidy of 25% of the project cost in rural areas and 15% in urban areas. The maximum cost of projects under the scheme is Rs 50 lakh in the manufacturing sector and Rs 20 lakh in the service sector.
Subordinate Debt Scheme
Under the scheme, banks provide promoters of stressed MSMEs with subordinate debt up to 15% of the promoter's stake or Rs 75 lakh, whichever is lower, to be infused as equity/quasi-equity in the business.
Credit-Linked Capital Subsidy Scheme
This scheme is aimed at facilitating technology upgradation in MSMEs by providing an upfront capital subsidy of 15% on institutional finance of up to Rs 1 crore. The scheme's objective is to help MSMEs upgrade plant and machinery.
Conclusion
The small-scale sector, which employs about 70 million people, is the backbone of the manufacturing sector. The plethora of government schemes ensure that there is no dearth of funds for the sector.
So, if you are an entrepreneur looking to start or expand your micro, small or medium-sized enterprise, you could look at several government financing schemes in addition to loans from banks and non-banking finance companies.