Ways Gold Loan Proves To Be The Best For Your Financial Needs
Gold loan proves to be the best option for an individual to meet an emergency financial need. Read to more about how gold loan proves to be best bet for financial needs.
15 Sep,2022
10:27 IST
4 Views
48 Likes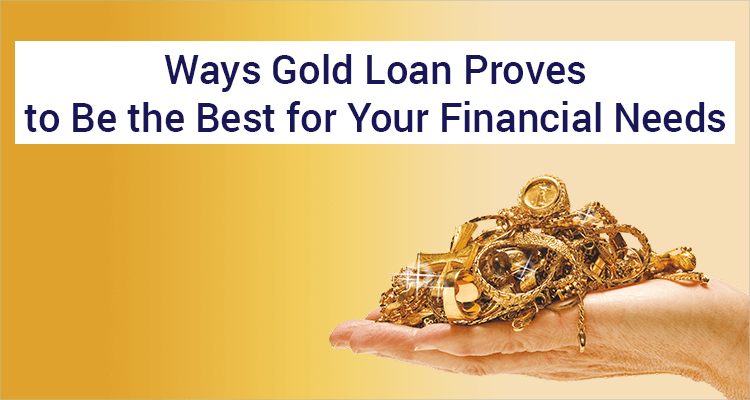 There are situations where you might need some cash in an emergency but cannot afford to pay for it at the time, such as unexpected auto repairs, credit card debt or medical bills. However, it's not uncommon to look at payday loans as the first option to cover your expenses without tapping into your savings account. However, these loans come with high-interest rates and fees that can quickly erode your available funds.
Getting a gold loan can be the perfect solution if you're overwhelmed by daily financial obligations.
Why Turn To Gold Loans?
Gold loans are a form of short-term, secured loans that use gold jewellery as collateral in exchange for funds. The demand for these loans has skyrocketed in recent years due to increased overall borrowing habits and stricter lending policies from traditional banks and lending agencies.
Benefits Of Taking Out A Gold Loan
Easy Disbursal
Gold loans are one of the best options for people who want to borrow money but don't have much collateral or proof of their repayment capability. Because your assets are tangible and the lender can sell if you fail to repay the loan amount, lenders know that their investment is as safe as possible.
Repayment Flexibility
These loans offer flexibility because you're borrowing against something that could provide extra cash but not commit all your funds and future earnings to repay the debt.
Low Interest Rates
The rates of interest on these loans are usually lower than traditional loans. This way, you'll save some money over time. It's also easy to repay them early if needed - there's no penalty.
Leverage For Other Loans
Finally, if the market changes and your asset value falls, it's easy to refinance with another lender. Taking out a gold loan doesn't lock you into any specific term, meaning you won't be stuck making payments for decades without being able to do anything about it.
How Do You Know If You're Eligible For A Gold Loan?
To ensure that a gold loan is right for you, determine whether you're eligible by checking with a loan officer. Gold loans are available to consumers of all credit score levels and have proven to be an effective way to relieve some of the stress from overdue payments and high-interest rates from credit cards.
FAQs:
Q.1: What is a Gold Loan?
Ans: A Gold Loan is a low-interest rate loan that uses your gold to secure it as collateral against default. If you fail to make monthly payments, the lender may choose to sell your precious ornaments.
Q.2: Why is a gold loan a great solution for people with no credit?
Ans: Lenders understand the challenge behind obtaining traditional loans and don't want anyone struggling to make ends meet because of an inability to secure a loan. When someone has little or no credit history, they are at a disadvantage when seeking bank loans. However, by providing their gold as collateral for the loan, they can access the funds they need without worrying about their credit score or large upfront fees.