Gold Loan For A Startup? A Way To Finance Your Business
Every startup needs money for working capital & for other operations. Get to know how gold loans can help startup businesses in the right direction!
16 Sep,2022
11:05 IST
4 views
75 Likes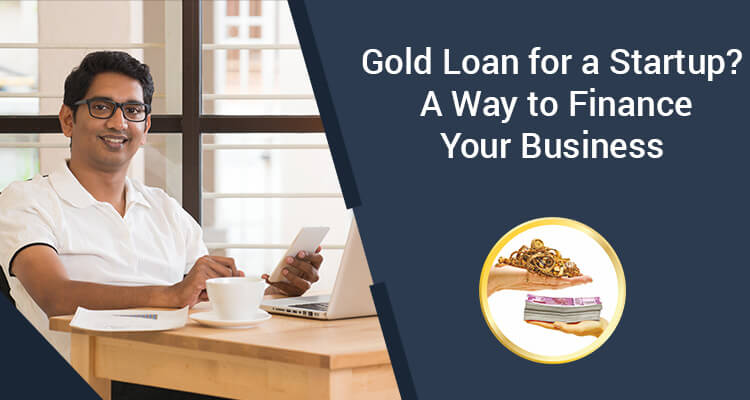 Finance (funding) is an essential tool for running a successful business. An innovative idea can become a reality with a firm financial foundation. Loans for start-ups have become a beacon of hope and help establish and expand the business if they lack funds.
A gold loan for a business can boost its current financial situation by resolving various operational challenges. It can also enable various entrepreneurs or business personnel to make necessary purchases to drive profitability.
This blog will highlight how and why gold loans are a great way to finance your business.
1. Flexibility In The Process
As your gold ornaments are the collateral against the amount borrowed, there's minimal to no scrutinization of your credit score. A gold loan does not require a credit score and comes with a hassle-free procedure. Furthermore, availing of a gold loan does not require exhaustive documentation for the start-up funding.
With flexible tenure and repayment structure, a gold loan can, hands down, be the best option to kick start the business.
2. An Additional Source Of Funds
More than 50% of companies reported have failed due to a lack of financial resources. Considering a gold loan as an added source of funds has proved advantageous for many, especially those struggling to accomplish financial stability in the business.
Taking a gold loan is equivalent to leveraging your assets. A gold loan acts as a short-term investment that can help fulfill your entrepreneurial dreams and serve as fuel in your hour of need.
3. Cash Flow
Growing and developing a start-up requires consistent cash flow. Fluctuation in finances can impact business expenses. Opting for a gold loan for office/start-up expenditures can help care for these expenses. Working capital can ensure efficient business operations, and a gold loan acts as a catalyst in such cases.
4. Rapid Approval And Disbursement
During any business's financial emergency, staying afloat in the prolonged loan approval process involved with traditional loans becomes problematic. Acquiring a gold loan can be significantly easy to obtain. The lender will disburse the amount within a few hours after they evaluate your gold and you share your personal information.
5. Absolute Security
Gold jewellery does not simply possess monetary worth but also aesthetic and historical significance. Therefore, safety becomes an influential factor.
For any small business owner or start-up, any bank or NBFC can offer the best gold loans at the lowest interest rates and provide security of the pledged object.
A gold loan for a start-up can help in financing to pay for the needs of a new business. It also plays a vital role in covering the initial costs needed to establish your new business. Noteworthy aspects of the business, like working capital, real estate, equipment, supplies, and inventory, can be looked after if there is a powerful financial base.
Acquiring a gold loan to kick start your business idea can pave the path to success. They offer high loan amounts, long payback terms, and low rates. Therefore, you can safely consider a gold loan for your next start-up.
FAQs:
Q.1: What is the main feature of a gold loan?
Ans: The main advantage is minimal paperwork and multiple payment options.
Q.2: What is the market value of the loan offered on the gold?
Ans: You can avail of a loan valued at 90% of the gold's worth.