Will Gold Loan Affect Cibil Score
Cibil score is very important factors when obtaining any loan, does gold loan affect cibil score? Read to get answers for all your queries.
3 Oct,2022
11:21 IST
3 views
27 Likes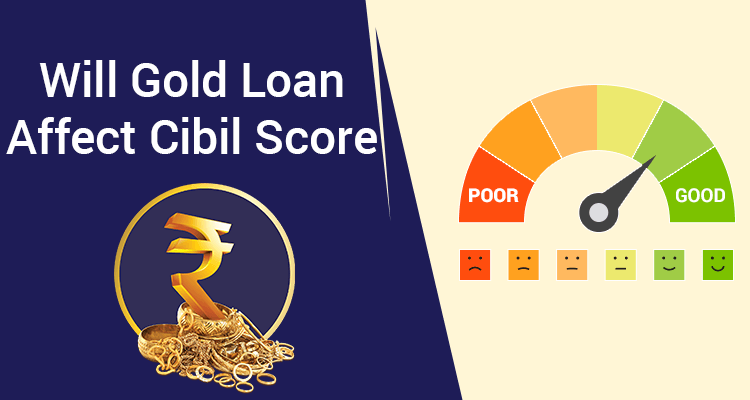 When someone falls short of cash and needs quick money, whether to make a personal expense or cover a business requirement, a gold loan can be one of the easiest and most efficient ways to borrow money.
A gold loan is essentially a collateralised loan in which the borrower pledges gold jewellery, or coins in some cases, to avail a loan from a bank or a non-bank lender.
A gold loan is usually very easy to avail, and many lenders now offer to complete the entire application process online. More importantly, a person's credit score also does not matter as long as the quality of the gold being offered as security meets the minimum standards laid down by the lender.
In other words, even if a person has a less than average credit score, they can easily get a gold loan.
The credit score, or the CIBIL score as it is often called, is a three-digit number that private independent agencies such as TransUnion CIBIL, Experian and Equifax generate after analysing a borrower's previous loans and repayments.
The score ranges from a low of 300 to a high of 900. A higher score indicates a borrower's good repayment capacity and history while a lower score warns the lender that sanctioning a loan to such an individual can be risky.
But can getting a gold loan impact the borrower's CIBIL score?
Well, actually it can. A gold loan is also a form of personal loan and can, therefore, have an impact on the borrower's CIBIL score, in case of a default or a delay in repayment of the principal or the interest.
Simply put, whenever one takes out a gold loan, it can impact their CIBIL score, both in the positive and the negative.
Each time a borrower applies for a gold loan, the lender will check their credit history and this could lower their CIBIL score by a little bit.
If the borrower does not repay the gold loan and interest in time, their CIBIL score will be negatively impacted. This is because the lender will report the non-payment to the credit bureau.
If, on the other hand, one repays on time, the borrower's CIBIL score can improve.
So, can one improve their CIBIL score by taking a gold loan?
Yes, if the borrower makes timely repayments on their gold loan, their CIBIL score will go up over time.
Timely repayment will help such borrowers who have a poor credit score. If they keep making repayments on time, their CIBIL score will keep improving slowly.
Conclusion
As is evident, even though your credit history does not determine your ability to take out a gold loan, the loan itself can impact your CIBIL score.
As a borrower, you would be best advised to pay off your gold loan in time, so that if you have a poor credit score, your score can improve gradually over time.