Get to Know About Personal Loan Eligibility & Documents 
There are certain eligibility criteria which needs to be met to avail personal loans. Read to know about the eligibility and documents required to avail personal loans.
11 Oct,2022
12:27 IST
16 Views
52 Likes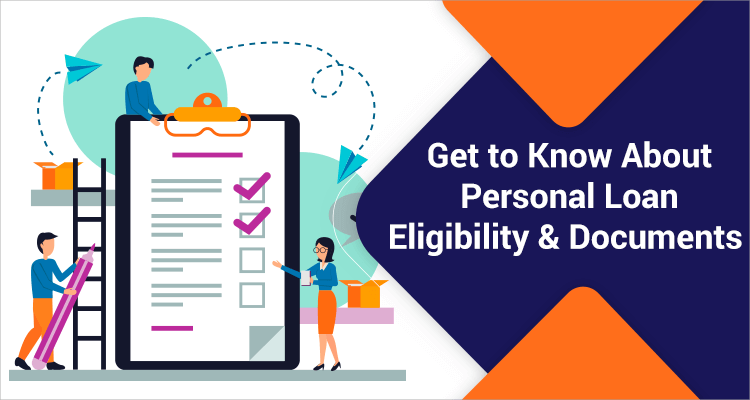 Personal loans are loan products a borrower avails to fulfill individual capital needs. For example, a person can apply for a personal loan with a lender to pay the college fee or buy a home appliance such as a fridge or television. Personal loans have become an ideal loan product as the loan application process is entirely online, followed by quick disbursal of the loan amount. You can use the personal loan amount for the following purposes:
Education:
You can pay fees for school or college through a personal loan.
Marriage:
You can take a personal loan to cover marriage expenses.
Home Renovation:
You can renovate your home with a loan amount.
Vacation:
You can use the loan amount to pay vacation expenses.
Consolidating Debt:
You can use a personal loan to clear outstanding debt.
Benefits of Personal Loans
Personal loans are one of the most flexible loan products, allowing borrowers to raise immediate capital. Here are the benefits of personal loans:
Quick Approval:
Reputed lenders approve a personal loan in less than five minutes of application.
No Collateral:
There is no need to pledge a valuable asset when taking a personal loan.
Minimal Documentation:
A personal loan requires minimal documentation to make the process hassle-free and quick.
No Restrictions:
There are no restrictions on the end usage of the loan amount.
Personal Loan Eligibility Criteria
Here are the loan eligibility criteria for taking a personal loan:
Age:
The borrower's age should be a minimum of 23 years and a maximum of 65 years.
Employment:
The borrower should be a salaried employee or a self-employed individual.
CIBIL Score:
The CIBIL or credit score of the borrower should be 750 or higher out of 900.
Monthly Salary:
The minimum monthly salary should be Rs 22,000, which can fluctuate based on the city of residence.
Documents Required to take a Personal Loan
Here are the documents required to take a personal loan:
Valid KYC through government-issued documents such as PAN Card, Aadhar Card, and Driving License along with a selfie.
Three months of bank statements for income proof.
Debit Card or Net Banking details for setting up e-mandate.
e-Sign or e-Stamp for quick personal loan disbursal.
A personal loan is a comprehensive product that offers instant funds with a quick disbursal process. Most NBFCs and banks provide an application process that is 100% online and disburses the amount within a few hours. You can apply for a personal loan by visiting the respective website and following four simple and quick application steps.
FAQs:
Q.1: What is the rate of interest on a personal loan?
Ans: The interest rate ranges between 11.75%-33.75% per annum. It depends from one lender to the next.
Q.2: How much loan amount can I borrow?
Ans: Generally, you can borrow up to Rs 5 lakh through personal loans. However, it depends on the financial institution.
Q.3: What are a personal loan minimum and maximum tenures?
Ans: The minimum tenure is three months, and the maximum tenure is 42 months.