What Is The Full Form Of NBFC?
NBFC are the non-banking financial institutions which lends money to the individual or businesses as loan. Read to know more about NBFC in details.
23 Sep,2022
11:28 IST
4 views
60 Likes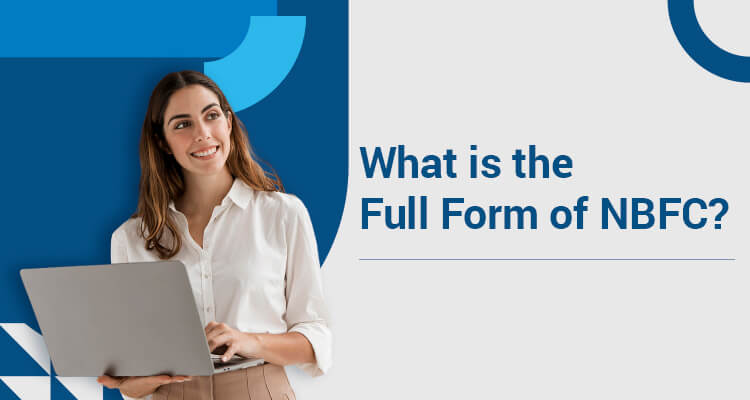 The capital market of any economy can be broadly divided into two categories: the equity side and the debt side. The equity market includes the stock market as also the private equity and venture capital segments while the debt side is represented by lending as also bonds and their associated forms.
If we look at lending in particular, it accounts for one of the biggest blocks of financial activity in the country and acts as the lubricant for businesses cutting across sectors. The lending can be done by banks as also other institutions.
One such big category is the 'non-banking financial institutions' (NBFIs) or 'non-banking finance companies (NBFCs). NBFCs are also called shadow banks as most of them function like a bank but have looser regulatory controls, even though they are also monitored and operate under the norms assigned by the Reserve Bank of India (RBI).
As against banks, which are limited in number as the banking system is tightly regulated, there are over 10,000 NBFCs in India.
Technically, an NBFC is a company registered under the Companies Act, 1956. It is engaged in the business of providing loans and advances; acquisition of shares, bonds, debentures, securities issued by government or local authority or other similar marketable securities; leasing, hire-purchase, insurance business and chit business.
However, it does not include any institution whose principal business is that of agriculture activity, industrial activity, purchase or sale of any goods (other than securities) or providing any services and sale/purchase/construction of immovable property.
Financial activity as the principal business is when a company's financial assets constitute more than 50% of the total assets and income from financial assets constitute more than 50% of the gross income. A company which fulfills both these criteria will be registered as an NBFC by the RBI.
Hence, if there are companies engaged in agricultural operations, industrial activity, purchase and sale of goods, providing services or purchase, sale or construction of immovable property as their principal business and are doing some financial business in a small way, they will not be regulated by the RBI.
NBFCs can be classified into two broad categories: NBFCs accepting public deposit (NBFCs-D) and NBFCs not accepting or holding public deposit (NBFCs-ND). Just under 0.5% of NBFCs are authorised to accept deposits.
Then, there are offshoots under these including NBFC-MFI, or NBFCs which are essentially microfinance institutions and represent a category of NBFCs who are into microlending and so on.
Almost all NBFCs must be registered with the RBI but many sub-categories are not directly governed by it and need to be registered with other authorities. For instance, stock brokers are monitored by the Securities and Exchange Board of India (SEBI).
Conclusion
NBFCs are an essential part of the financial ecosystem and not just as an alternate form of lenders but also other activities they are engaged in. Although there are over 10,000 NBFCs, most come under the RBI while some are governed by other regulatory bodies like National Housing Bank and SEBI.