Equipment Finance: All You Need To Know
Equipment Financing helps the business owners to raise immediate capital and run the operations smoothly to increase the business sales. Read to know about the equipment financing.
1 Nov,2022
06:15 IST
4 views
9 Likes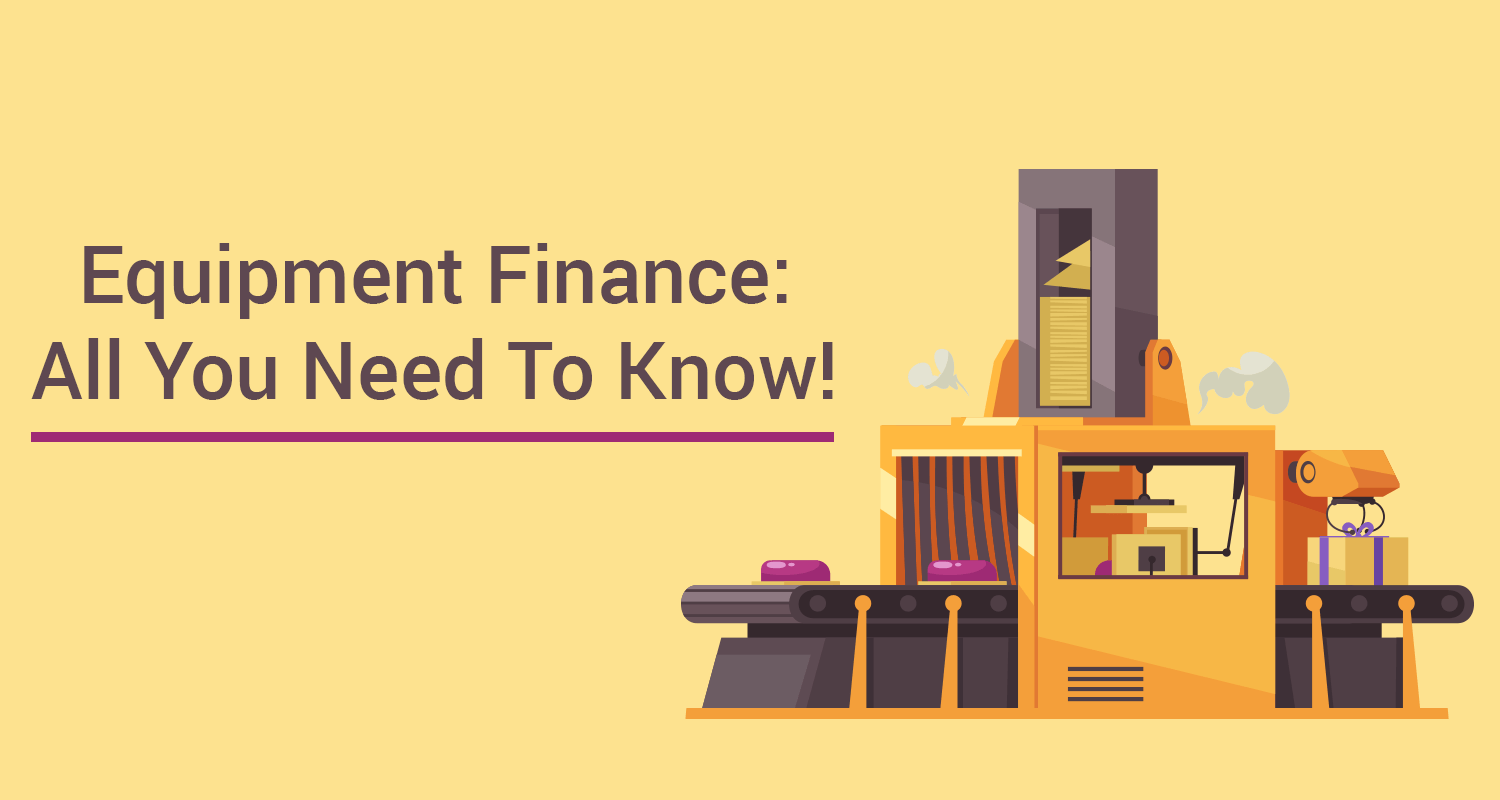 To get started or to grow, every firm needs to buy or rent equipment. This can apply to anything, such as machinery, trucks, computers and printers. Specialized equipment, such as CT scanners or ultrasound devices at a medical clinic or heavy machinery needed for a construction business, is much more expensive.
To buy equipment of the highest calibre and standards, however, is frequently beyond the means of the firm itself. A business term loan can be very helpful in these situations to cover the cost of new equipment and keep the business operating and expanding.
Equipment Financing
Specialized business loans for the purchase of equipment are available from numerous banks and non-banking finance firms (NBFCs). The majority of these loans for equipment financing are provided for predetermined terms with fixed interest rates.
However, there are differences in interest rates and repayment schedules among lenders and among businesses.
If the amount is little and the term is short, many lenders might issue these loans without any type of security. However, most equipment loans are available for a longer tenure and are frequently secured by the equipment itself. Therefore, the lender has the right to confiscate the equipment and recoup the loan if the borrower fails on the payment.
In some circumstances, it is also possible to borrow money for new equipment by pledging your current equipment to lenders.
Benefits Of Equipment Financing
The ability for a business to purchase or lease expensive equipment is the clear advantage of equipment financing. Additionally, it aids in managing working capital.
This is due to the possibility that using working capital to finance longer-term requirements for equipment and machinery may not be prudent.
Therefore, equipment finance can become a crucial component of managing the working capital of any medium or small enterprise. This makes sure that a business is using its current assets to their fullest potential for efficient functioning.
Options For Equipment Financing
Most NBFCs and almost all banks provide equipment finance. So how does a borrower make a decision?
The more established banks, particularly those in the public sector, frequently use outdated procedures and impose strict restrictions before sanctioning a loan. Large NBFCs and more recent private-sector banks have an edge in this situation. In an effort to capture market share, these lenders not only use technological tools to streamline and speed up processes, but they also provide flexible repayment options and cheap interest rates.
On the basis of cash flows and other criteria, good lenders can assess a person's or a business' creditworthiness and ability to repay the loan.
Conclusion
Almost all businesses, large or small, and especially those in the manufacturing industry, may occasionally need to make investments in new equipment. This can be particularly difficult for small enterprises.
Therefore, equipment financing from a bank or an NBFC can be the best option. Most reputable lenders will offer equipment financing as long as the borrower has a strong credit history.