Documents Required For Business Loan
Get to know what documents are required before applying for business loan. Check the complete list of business loan documents and avail it online.
9 Sep,2022
10:22 IST
4 Views
82 Likes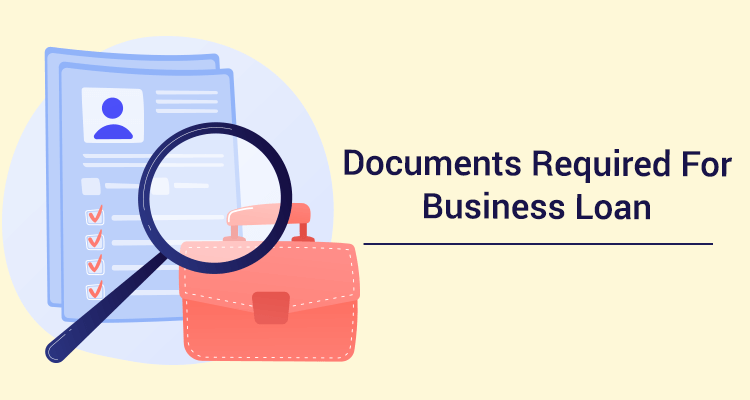 Businesses, no matter how small or large they are, constantly need money. This is to balance the expenditures needed for running day-to-day operations and for future expansion with the receipts from sale of products or providing services that may not flow in at the same frequency as required.
A business loan comes to the rescue to meet such requirements. The business loan can be of two broad categories: secured or unsecured. As the names itself suggest, a secured loan involves an asset which is pledged with the lender as a security while an unsecured loan is one where the borrower is lent money without any collateral.
A lender decides on a business loan application based on various factors. Depending on the type of loan, the documentation for the loan varies.
Although there are certain common documents for availing a business loan, no matter whether it is backed by a collateral or not, there are additional papers to be furnished if an asset is placed as a security.
Common Documentation For Business Loans
1. Know-Your-Customer (KYC):
These refer to basic documents for any loan. This covers two aspects, one dealing with identity of the borrower and the other dealing with address proof. For identity, one can submit a copy of any of these: Aadhaar card, passport, voter's ID, PAN card or driving license. An address proof could be one of the same set of documents, barring a PAN card, which doesn't carry the individual's address. That said, lenders also separately ask for the PAN card of the business entity as well as that of the borrowers and co-borrowers or co-owners.
2. Bank Statement:
Another important document is the bank statement for last 6-12 months of the business enterprise for which the loan is being taken. For smaller-ticket loans lenders relax this to six months, but for larger loans they ask for 12 months' statement.
3. GST Registration:
Lenders also insist on the GST registration certificate especially if the loan size is above a threshold though some would like to see the document even if the loan size is small.
4. Establishment:
Some lenders ask to furnish other documents of the business such as Memorandum of Understanding, Articles of Association or a trade license, besides the balance sheet and other financial statements.
5. Loan Agreement:
Borrowers also need to sign the basic loan agreement with the terms of the loan mentioned in detail.
For secured business loans, lenders also need the paper of ownership of the asset being pledged. Whether it is a building or other asset being used as a collateral, the ownership history and current title needs to be submitted.
Conclusion
Borrowers need to prepare a set of documents while applying for a business loan. This includes KYC documents for identity and proof of address as well as bank statements, loan agreement and other establishment-related papers. Lenders may also insist on additional documents to do the due diligence before sanctioning the business loan.