Different Kinds Of Business Loan Available For Small Businesses And CIBIL Score Required
Every business needs financial support specially at initial stage to run their business operations smoothly. Read to know about the different types of loan available for small business and cibil score requirement.
12 Oct,2022
11:48 IST
3 views
2 Likes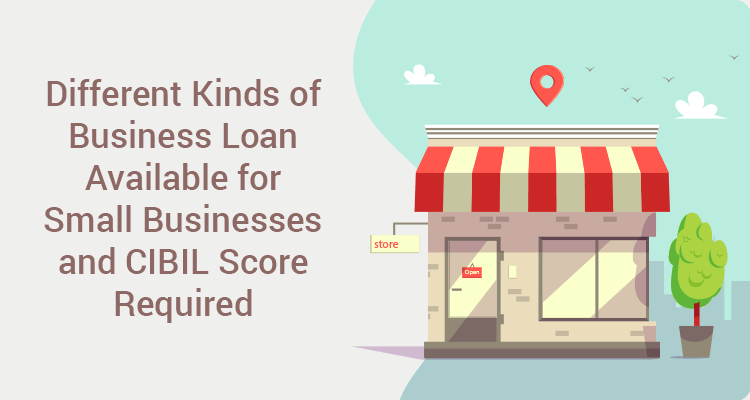 Every small business needs an adequate amount of cash to run its operations. And borrowing money from a bank or a non-banking finance company is often a convenient and prudent way to manage these financial requirements.
Banks and NBFCs provide a variety of loans to small businesses to help them sustain and expand their operations. These loans can be of different types depending upon duration, collateral requirements, and usage.
Broadly, loans are of two types—secured and unsecured. While secured loans require the borrower to provide a collateral such as a piece of land to the lender, unsecured loans don't require any security and are approved based on the borrower's credit history and income profile. However, business loans can also be categorized based on usage and other features. Here are a few different types of loans that small businesses can avail.
Types Of Business Loans For Small Businesses
Term Loans:
Term loans are essentially long-term loans that businesses take out for up to ten years or even more. These loans help a small business expand its operations by setting up a factory or warehouse or a new office.
Working Capital Loan:
This loan helps a business meet its cash needs to run day-to-day operations and cover immediate obligations such as employee salaries or vendor payments.
Start-Up Loan:
Many a time, entrepreneurs need money just to get the business off the ground. In such cases, lenders can provide money mostly in the form of a personal loan to the entrepreneurs.
Invoice Discounting:
Banks and NBFCs provide these loans against invoices that the business has generated since there is often a gap between the time a business delivers its products and services and gets the actual payment from customers.
Machinery Loan:
Every business needs some equipment to run its operations. This could be computers in an office or specialized equipment in factories. Small businesses can take machinery loan to buy or lease the equipment they need.
Bank Overdraft:
Most banks provide their business clients that have a current account with them an overdraft facility. This facility is akin to a credit card and allows the business to take out a certain amount from the bank even if the account has no money. The business can repay the money subsequently and maintain or grow its overdraft limit.
CIBIL Score
Banks and NBFCs use the CIBIL score, or the credit score, to judge the borrower's repayment capacity. The score is derived on the basis of the borrower's previous loans and repayment history. This score ranges from 300 to 900.
Most lenders look for a credit score of 700-750 or above for approving a loan. However, many lenders, especially NBFCs, may approve a loan even if the score is lower than 700, albeit at higher interest rates and stricter repayment terms. A score below 500 usually disqualifies one from taking out a loan as it indicates a high chance of default.
Conclusion
Small businesses have plenty of options to avail a business loan depending on their requirements. They can take out an unsecured loan for the short term or a secured loan for a longer term. They also can take a term loan for any purpose or a specialized loan such as machinery loan or working capital loan.
While approving a loan, banks and NBFCs look at the CIBIL score of the borrower to assess the borrower's repayment capacity. A high score ensures quick approval and lower interest rates for a loan, especially an unsecured loan that doesn't require any collateral. So, business owners must ensure they have a high-enough score to be eligible for a loan or work towards improving the score before they apply.