Current versus Savings: Does My Account Impact Business Loan?
A bank account is generally of two types: savings and current account. Businesses basically are offered a current account whereas individuals usually opt for a savings account. Read to know does your account impact a business loan.
9 Sep,2022
09:26 IST
4 Views
17 Likes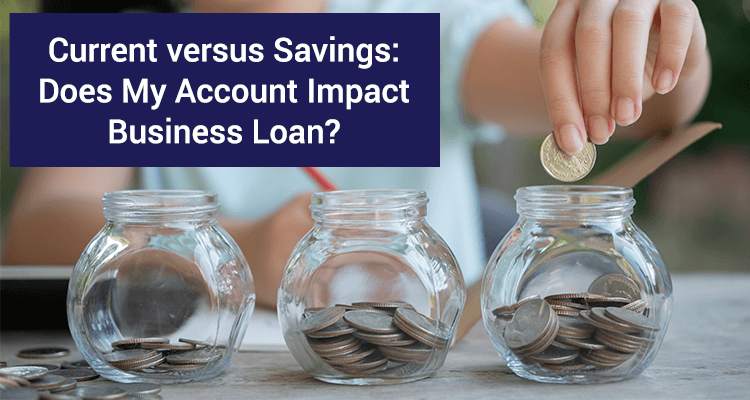 A person or a business needs to have one or more bank accounts to manage financial affairs. A bank account is not just an official channel for financial transactions but is also a mode of savings and investments.
A small unorganised business does depend on cash as a mode of conducting operations, and there are millions of such small entities and self-employed service sector personnel. But even they are being slowly brought under the formal financial economy. With regulatory norms prescribing the maximum limit for cash transactions, many small businesses have now switched to a formal banking channel.
A bank account can be basically of two kinds: savings and current. Businesses in general are offered a current account while individuals usually opt for a conventional savings account.
Basic Differences Between Current And Savings Account
A conventional savings account also doubles up as a way to grow savings through interest payments on the deposits. At the same time, these accounts require a minimum deposit to be maintained as part of the offering, although some banks do offer zero minimum balance savings accounts.
Current accounts are meant for entities who do high-frequency financial transactions. It is meant for traders and businesses at large. It doesn't provide any interest payments on the outstanding deposits but allows multiple cheque transactions as against limitations for the same for a savings account.
Type Of Bank Account And Business Loan
Businesses are typically offered current accounts by default. Although some banks have started offering 'business savings accounts' with interest payments, most businesses still have only a current account as their primary banking channel.
Such current accounts also offer an overdraft facility, which is a form of debt that allow a business entity to take out more money than what it has in the form of deposits in the account.
That said, when it comes to availing a business loan, lenders insist on the borrower entity having a current account. This helps it differentiate from a savings account where the money can be taken out at will even for personal use.
In effect, a current account also gives legitimacy to a business enterprise and is seen as a professional organisation, both in the eyes of its clients as well as financial partners or lenders.
Lenders do ask for current account details of the business for which a loan is being availed. In the absence of a current account, a businessperson can take a business loan at a cheaper rate while using it as a personal loan. Since lenders underwrite a business loan based on their assessment of the business to generate enough cash for repayments on time, they would look for the bank's current account statement associated with such entities.
Conclusion
A business enterprise by default is offered a current bank account as against a savings account, which is the conventional form for banking for an individual.
Most lenders insist on a current bank account statement of the main enterprise to gauge the legitimate business and thereby requires associated documentation before sanctioning a business loan.