Common Questions Regarding Gold Loan
Gold loans are secure, but you should thoroughly research them before applying. Learn more about gold loans by reading the commonly asked questions.
12 Jan,2023
13:10 IST
1482 Views
738 Likes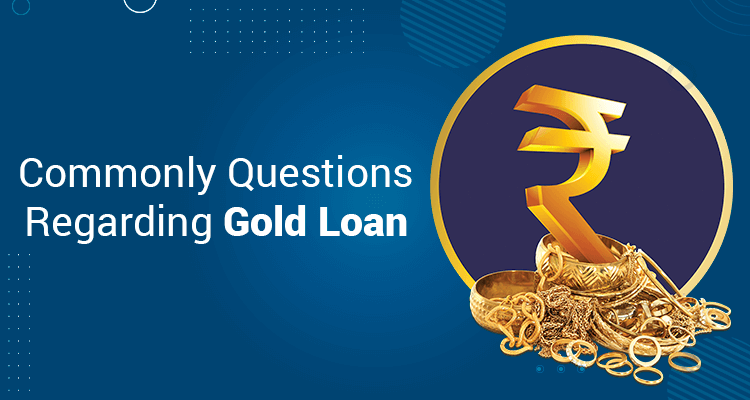 For centuries, Indians have been buying gold both for ornamental purposes as well as to store wealth for future. Often, most gold jewellery that people own is kept idle under lock and key at home or with banks. The gold jewellery is passed down over generations and is sold if the family needs liquid cash for any purpose.
There is another option, however, if one needs money in an emergency or even otherwise—one can pledge the gold with a lender and borrow money against it. The borrower can take back the pledged gold after repaying the loan.
Almost all banks and a large number of non-banking financial companies (NBFCs) as well as unorganised moneylenders provide gold loans. So, if one is looking to take a gold loan, it is good to know the nitty-gritties beforehand to make borrowing easier. Here are some common questions about gold loans and their answers.
What Is A Gold Loan?
A gold loan is essentially a secured form of debt that a borrower takes by keeping gold jewellery as a collateral with a bank or an NBFC. Lenders typically approve a loan amount up to 75% of the prevailing market price of gold. This is in line with regulatory norms to cushion the lenders from any sudden fall in gold prices. However, the actual amount approved by the lender depends on the purity and weight of the gold kept as collateral.
Who Can Take Out A Gold Loan?
Anyone who has gold jewellery can take a gold loan. The applicant should be between 18 to 60 years old.
What Documents Are Required For A Gold Loan?
Borrowers need to submit an application form with their photo, their identity proof such as PAN card or Aadhaar card, and an address proof such as a driving license or electricity bill.
How Can I Apply For A Gold Loan? Do I Need To Go To A Bank Branch?
Many banks and NBFCs these days allow borrowers to apply online. Some lenders require the borrower to come to their branch to verify and pledge the gold while many send their own executive to the borrower's home.
What Is The Minimum and Maximum Amount That Can Be Borrow?
The loan size depends on the amount of gold jewellery to be pledged as well as other eligibility criteria. It could vary from just Rs 1,000 to as much as Rs 1 crore or more.
What Is The Interest Rate On Gold Loan?
The rate of interest varies from lender to lender, and is currently between less than 10% and more than 25%. Lenders also charge a processing fee ranging from 1% to 2.5% of the loan amount. They may also levy a prepayment fee and loan foreclosure charges.
Do Credit Scores Matter For Gold Loans?
Not really. The borrower's credit score is not very important for a gold loan since it is a secured loan. So, people with low credit scores can also borrow if they have gold ornaments to pledge.
Do Lenders Need A Guarantor To Approve A Loan?
No, most lenders do not require a guarantor for gold loans.
How Is The Loan Repaid?
Like any other loan, gold loans can be repaid in monthly installments. Some lenders may offer special schemes such as allowing the borrower to pay only the interest initially and the principal amount at the end of the loan period.
What Happens If One Fails To Repay?
Lenders impose a penalty in case of missed repayments. In case of defaults, lenders can auction the gold to recover the outstanding loan amount.
Conclusion
A gold loan is an easy and quick option for people who need money and have gold jewellery lying idle. Importantly, people with weak credit scores can also take out a loan as long as they have gold jewellery to keep as collateral.
Gold loans are also usually cheaper than credit cards or personal loans. However, one should take out a loan only from reputed banks or NBFCs and avoid local moneylenders to keep their gold safe and avoid paying a hefty interest.