CIBIL Score For Business Loan Process
A Cibil Score is a three-digit score which help the lender to understand the payment history of the borrower during the time of loan. Read to know more about cibil score role during business loan process.
5 Oct,2022
06:00 IST
4 views
3 Likes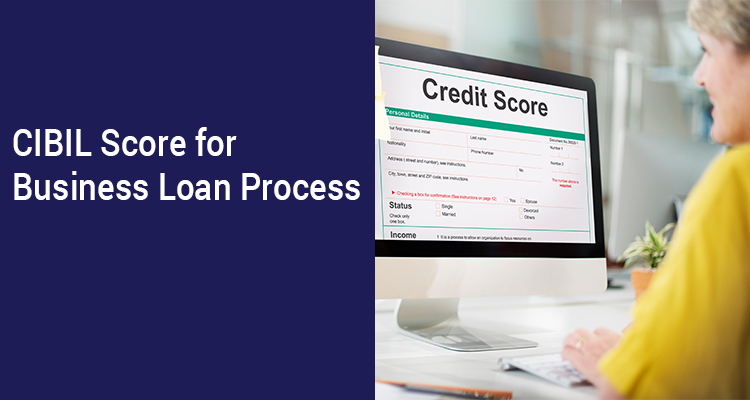 Capital is the most critical resource for a businessperson. Whether it is running day-to-day operations and its associated expenses or for charting an expansion path for the future, entrepreneurs must have adequate financial resources.
While one can finance the business through equity or debt, the former may not be readily available. More importantly, debt is often a necessity and could also be the right choice for making a business plan. This could be to meet both short-term or working capital needs to run everyday operations or for future expansion with a term loan.
A business loan can be either secured or unsecured. A secured business loan can be taken with some collateral. This could be a fixed asset, say the office building owned by the organisation and so on.
But entrepreneurs can also avail an unsecured business loan without worrying about the need to pledge an asset. Unsecured business loans are, however, of a smaller size. Often, the upper limit is Rs 50 lakh though this varies from lender to lender. Since these loans are without any secured asset they mean extra risk for the lender and so lenders assess the repayment history of the business owner and use it as the first filter to decide whether to lend at all.
This is done via the business owner's credit score, or CIBIL, which takes into account the payment history of other loans availed by the person. Even if one has not taken any loan in the past, they still have a credit history based on their credit card payment track record.
The CIBIL Score And What Makes The Cut
The CIBIL score is a three-digit number compiled by independent private agencies such as TransUnion CIBIL based on one's previous loans including ownership of credit cards and the repayment of those dues. It ranges between 300 and 900. The higher the number, the better are the chances of one's loan application getting approved and at a low interest rate.
Different lenders have different benchmarks but in general if one has a credit score of over 750 one has cleared the threshold.
This doesn't mean one cannot get a business loan if say one's CIBIL score is 650 or 700 but it could come with additional interest rate and one may have to shop around to find which lender would agree to a lower score to give the money.
In general, banks have a higher threshold while NBFCs are more flexible in agreeing to lend to someone with a lower score.
The good news for someone with a low credit score is that a business owner can improve the credit score by either paying back existing unsecured loans early and ensuring one doesn't miss the minimum payments due for using the credit card.
Conclusion
The CIBIL score of the businessperson is the first filter used by lenders to decide if they would give an unsecured business loan. Different lenders have different risk tolerance and accordingly the minimum score required to lend.
In most cases, a score of 750 and above out of 900 makes is good enough to get a business loan. However, some lenders could accept borrowers with a score of even 650 with a higher interest rate.