CIBIL Score For Business Loan Process
Business loan can be essential to run a business operations smoothly. Cibil score is considered by lenders before providing any loan. Read to know how cibil score affect your business loan.
7 Nov,2022
05:20 IST
5 views
28 Likes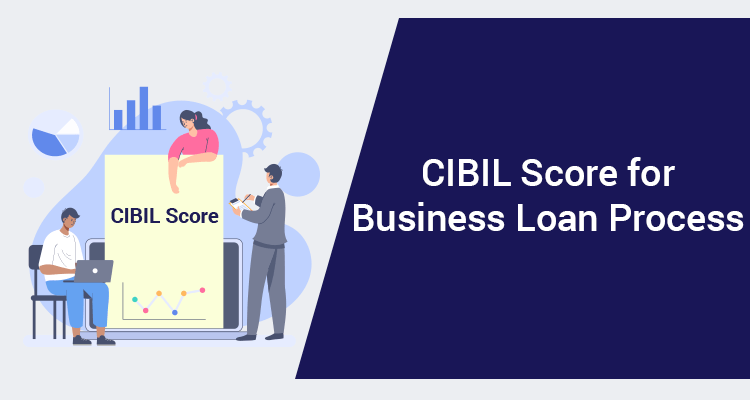 To be successful, every businessperson must be able to manage short-term or day-to-day operations and simultaneously work on a long-term plan to grow the venture. In both cases, however, the most critical resource that the businessperson needs is money.
A business can get money either as equity capital from the founders and external investors or as debt from banks and non-bank finance companies. However, equity capital may not often be enough and may not even be available when required. Moreover, equity capital from external investors may lead to dilution of the founders' stake.
A loan from a bank or NBFC is very useful in such situations. There are a large number of lenders ready to provide business loans if the entrepreneurs meet certain parameters, have a strong credit history and a solid business plan.
Business loans can be either secured or unsecured. For a secured loan, a prospective borrower needs to put up some asset as a collateral with the lender. But for an unsecured loan, a person need not provide any security.
To approve debts without collateral, lenders analyse the loan application based on the borrower's credit history. This analysis is done by checking the CIBIL score, or the credit score.
CIBIL Score
The CIBIL score is named after CIBIL, the first organisation that started a credit information bureau in the country. Apart from CIBIL, which is now known as TransUnion CIBIL, other agencies like Experian and Equifax also provide credit scores to lenders.
Essentially, the CIBIL score is a three-digit number that reflects one's previous or existing loans and credit card usage. The number lies between 300 and 900. A higher number means stronger creditworthiness and vice versa. So, a higher score increases the possibility of one's business loan application getting approved. On the flip side, a lower score may make it tougher, though not impossible, to get a business loan.
Good and Bad Scores
Most lenders set the cut-off for the CIBIL score at 750. If a borrower has a credit score is 750 or higher, this makes it all but certain that the lender would approve a loan.
However, even if one has a lower score, say 650 or even 600, they do not get rejected automatically. Although established banks may not entertain borrowers with a CIBIL score of less than 750, many others, especially non-banking finance companies, are usually far more flexible.
To be sure, someone with a low score may not get the entire amount they want. They may also have to pay higher interest charges and may have to deal with other terms and conditions to avail a business loan.
Also, the CIBIL score changes over times. One can improve their CIBIL score by making timely payments and ensuring there are no defaults.
Conclusion
Almost all lenders use a borrower's credit history as the primary factor in determining whether to provide them an unsecured business loan. This is accomplished by using the business owner's CIBIL score as the initial screener.
Lenders have different standards for what constitutes a good CIBIL score and what is unacceptable. Usually, 750 is thought of as the cutoff point for approving loan applications. However, a number of lenders provide approval to an applicant with a lower score, albeit at higher interest rates or with additional terms and conditions.