Can A House Wife Get A Personal Loan?
Personal loan can be helpful to meet sudden expenses. Want to know how can a housewife get a personal loan. Read Now.
29 Nov,2022
07:40 IST
23 Views
29 Likes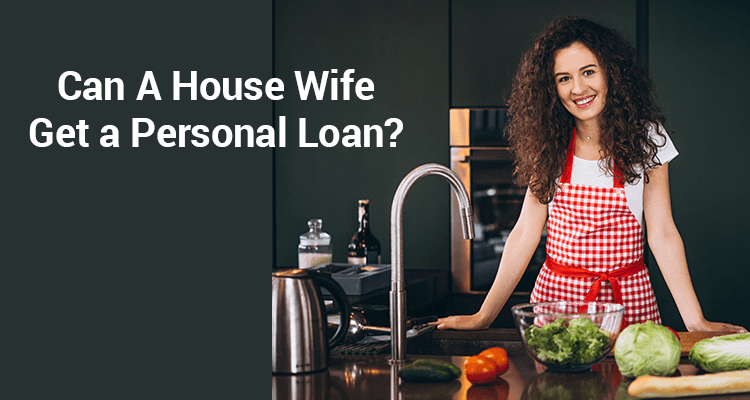 Every household works on a specific budget, including utility bills, grocery shopping, savings, etc. Budgets could also extend to festive season expenses. But, sudden expenditures like weddings, accidents, etc., can affect the monthly budgeting. A personal loan is one of the best ways to raise immediate capital.
But what happens when a homemaker wants a personal loan for certain urgent expenses?
The Prerequisites Of A Personal Loan
Lenders offer personal loans to individuals to ensure they have enough capital to pay for personal expenses. Since a personal loan does not have end-use restrictions, the borrower can use the loan amount to cover any cost without stating the reason for spending it to the lender.
However, personal loans are unsecured and do not require pledging an asset as collateral, which increases the risk for the lender if the borrower defaults. Hence, the lenders have included earning a specific monthly salary to qualify for a personal loan. They want to ensure the borrower makes enough to repay the monthly EMIs.
A homemaker who may have worked in the past and left her job for some reason may still have a credit score. But, with no prior work experience, they may not have much of a credit history to show. However, they can still get a personal loan.
Personal Loans For Housewives
Homemakers do not have a salaried income. Hence she cannot directly apply for a personal loan. However, for a homemaker to get a personal loan, she must apply with a co-applicant or loan guarantor. A loan guarantor is an individual who agrees to take responsibility for the primary borrower's repayment if they default on the loan repayment.
On default of repaying the loan, the lender shifts all the repayment obligations onto the loan guarantor, who becomes equally responsible for paying off the outstanding loan amount. The co-applicant can be a family member or a friend earning a regular income between the ages of 22 and 58.
Conclusion
Lenders have included having a regular income as one of the most significant factors in the personal loan eligibility criteria. However, housewives can ask a family member or a friend who has a regular income to be a co-applicant to get the loan approved.
FAQs
Q.1: Does being a co-applicant affect the CIBIL score?
Ans: Yes. As the co-applicant takes the repayment obligation after the primary borrower's default, it affects the CIBIL score.
Q.2: Does a housewife need collateral to take a personal loan?
Ans: No, a housewife does not need collateral but a co-applicant to take a personal loan.