Business Loans Vs Investors: Which One Is Worth It?
Businesses which are at small or medium level may need extra money to meet their unplanned circumstances. Businesses have various option to raise money such as getting loan from bank or investors. Read to know more.
5 Sep,2022
17:42 IST
4 views
22 Likes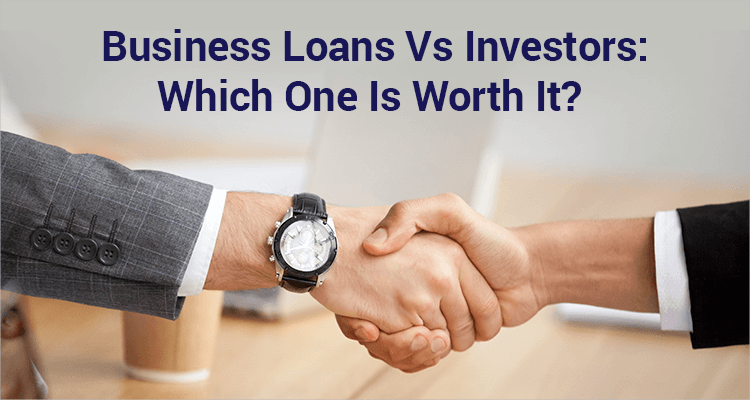 Running a business, be it a startup or an enterprise at a relatively mature stage, requires financial resources. Money is required not just to meet day-to-day operating expenses but also to expand the enterprise.
The money can come from three sources. One is internal accruals where the business is producing a surplus day in and day out and as a result it doesn't have to look outside for any financial resource. But this is a rare case for small and medium enterprises.
External funding can come via two sources: private investors and business loans.
Private Investors
In this, one or more set of investors provide equity finance to the business. But getting it is easier said than done. These investors could be friends or family members or other private investors such as angel investors or even venture capital funds that back startups. In both cases, the business owner would need to convince the investor about the growth potential of the enterprise and provide a visibility on returning their investment in the future.
Moreover, many of these external investors would look at a certain set of industries or business areas where to put their money. At the same time, while venture capital funds would also have a threshold of the money below which they would not invest. In the case of angel investors, one may have to approach multiple prospective individual investors as some would like to invest only if others are also willing to back a business person.
The external investors also have certain expectations on the returns and in many cases they would expect the business to grow exponentially to get the right returns for the risk of investment in a small firm.
Business Loan
As opposed to getting equity investors on board, getting a business loan is a much simpler and easier exercise. For one, if the capital requirement of too small, as it usually is for small business owners, a loan is the default option.
The return expectation is set at the beginning and as long as business is growing at a steady pace and is able to produce enough surplus to pay the equated monthly installments (EMIs), there is no additional pressure on the business owner. The business owner also retains full control over the business.
A business loan is usually given to any and all industries and thereby some areas where a private investor may not indulge in is also open to avail a business loan.
Getting a business loan is a swift affair with basic paperwork that can be completed online and the money transferred without any hassle to the bank account. Many a time, this makes it an obvious choice compared to getting equity investors who could take months and, in some cases, more than a year to get convinced and sign a cheque.
Conclusion
While a business owner can opt for an equity investor or a loan to shore up resources, often the latter is the better choice because of the flexibility of the amount one can avail and retaining ownership of the enterprise.
Most importantly, taking a business loan is a far easier and swifter process than securing an equity investment.