Business Loan For Women Entrepreneurs
Thinking of opting for business loan for women? Read to know the top benefits & the various perks of availing business loans. Visit Now!
23 Nov,2022
05:44 IST
13 Views
9 Likes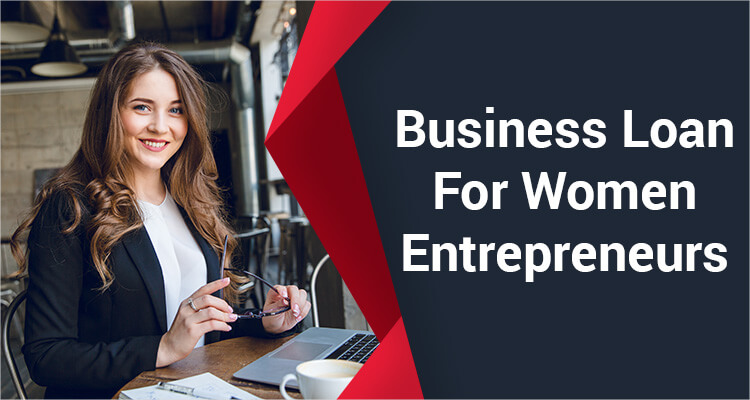 For centuries, women entrepreneurs in India and elsewhere have struggled due to unfavourable conditions and inadequate access to financial services because of banks' reluctance to trust their business acumen.
But the contours of entrepreneurship, in a male-dominated business world, are changing as more and more women become financially independent and economically empowered. A paradigm shift in the social mindset and pro-women legislation are further helping boost women's entrepreneurship in India.
While many women entrepreneurs still choose informal sources of funding, a business loan from banks or non-banking finance companies is a good alternative. Here is how a business loan can help women entrepreneurs.
Financial Independence:
Unlike equity investors, banks and NBFCs do not get involved with how an entrepreneur the business owner chooses to run her business. And that is the biggest advantage of a business loan for women. Taking a business loan means women no longer need to ask their family or friends for funds to run their business. They also don't have to mortgage their gold jewellery with local moneylenders to borrow money. Instead, they can take an unsecured business loan to run and expand their venture.
Flexible Tenure:
Most lenders offer business loans starting from a few lakh rupees to a few crores on flexible tenure. Businesswomen can choose flexible repayment terms to pay equated monthly installments (EMI) as per their convenience and the cash flow of their enterprises.
Build Creditworthiness:
For women business owners with fairly small funding needs, business loans are a great way to build a good credit score. Higher credibility in business boosts the business profile and improves credit scores. This can help with a lower interest rate on loans required for later purposes.
Tax Benefits:
Business loans come with tax benefits. The interest charged by lenders on the principal amount is tax deductible. The interest, which is paid back to the lender as part of the monthly instalment, is considered as an expense because the money is used for commercial activities. However, the principal amount is not tax deductible.
Digital Lending:
The Indian financial market is dominated by traditional lenders. But the turnaround time may be longer. Also, they have stringent borrowing requirements and document-intensive processing criteria.
First-time women entrepreneurs with urgent cash requirements but no credit history or collateral to provide security can opt for digital financing. It is a quick and security-free business funding option.
Conclusion
A business loan from banks or NBFCs can not only help women entrepreneurs to meet the financial requirements of their ventures but also help them become more financially independent. Women can also avoid pledging their precious gold jewellery and take an unsecured loan to bridge any shortfall in their business.
Due to encouragement from the government and regulatory authorities, many banks and NBFCs offer loans and schemes to women entrepreneurs with flexible repayment tenor and lower interest rates.
And while the stringent borrowing requirements of some banks can be a deterrent, especially for first-time businesswomen with poor credit scores, many lenders offer easier and quicker lending options without collateral.