Different Kinds Of Business Loan Available For Small Businesses And CIBIL Score Required
Business loans are available in various kinds specially for small businesses to help them to grow in the market. Read to know about the different business loan available and also about cibil score.
29 Sep,2022
11:23 IST
6 views
2 Likes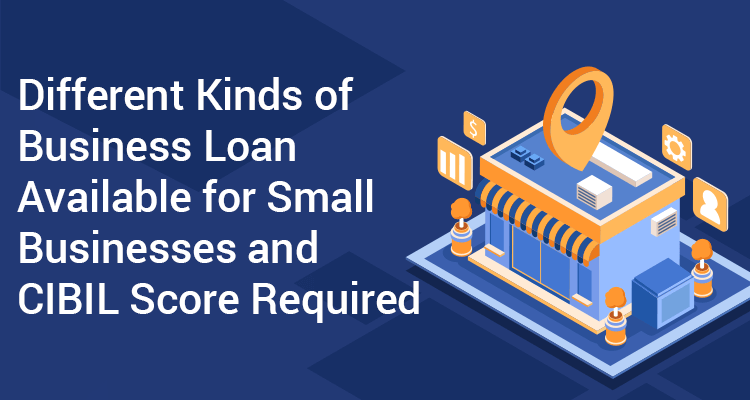 When a business needs constant capital in the light of insufficient funds, a business loan is ideal. However, there are various types of loans for a business. You need to be aware of your options before availing of one. This article highlights the different kinds of business loans available for small businesses.
1. Term Loan
A term loan is a loan you need to repay periodically. Its categories include short-term and long-term loans with 12 months to 5 years tenure. You can avail of unsecured business loans of up to INR 1 crore. The lender sets the repayment period of a term loan at the time of loan application, which is usually up to five years.
2. Working Capital Loan
These loans help companies cover daily business needs and other related business activities like expansion, business cash flow improvement, raw material purchases, inventory/stock replenishment, paying salaries, hiring staff, etc. It is a short-term loan with up to 12 months. Interest rates are slightly higher than long-term loans and general business loans. With this type of loan, the bank sets a borrowing limit for the company, which you can only use for specific business purposes.
3. Loan Against Property
This is a secured loan with a loan amount exceeding INR 50 lakhs. Here, the borrower pledges their property to avail of funds for business purposes. The mortgage can be either a residential property or a commercial property. Since the loan amount is high, the tenure is also longer–up to 15-20 years.
4. Invoice Financing
It is a financing arrangement in which the seller receives an amount upfront from the lender at a discounted rate. It asks the purchaser for contributions in the form of interest paid and monthly fees to increase the financial institution's income.
5. Equipment Financing
Also known as machinery loans, this type of financing allows borrowers to purchase new equipment/machinery or upgrade existing ones. Large companies and manufacturing industries mainly use capital investment loans. Companies or business owners who take working capital or machinery loans can also enjoy tax incentives. Borrowing interest rates, amounts, and repayment periods vary depending on the financial institution.
6. Overdraft Financing
An overdraft facility is a type of financing that banks offer account holders to withdraw money from their accounts, even if the account balance is zero. Interest is calculated only on the withdrawal amount from the authorised limits. The accepted credit limits depend on the account holder's relationship with the bank, credit history, cash flow, and repayment history (if any). Overdraft limits are redefined annually and are free to use as long as interest is paid on time. Overdrafts are offered against collateral/securities, like bank FDs.
Frequently Asked Questions
Q.1: Can I get a business loan without collateral?
Ans: Yes, there are collateral-free loans available for businesses.
Q.2: What is the required CIBIL score for small business loans?
Ans: A business loan for MSMEs requires a minimum score of 700. The higher the score, is better. However, this score changes from lender to lender.