Business Loan For Grocery Store
Business loan for grocery store has made it easy for the owners to run their stores efficiently. Read to know about business loan for a grocery store.
16 Nov,2022
12:07 IST
1 view
1 Like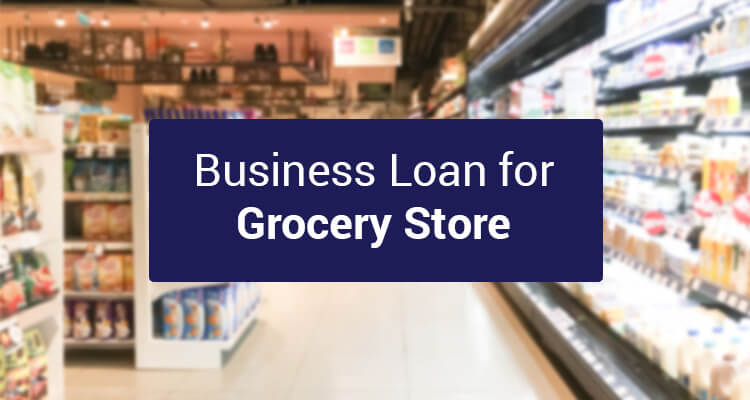 India has millions of neighbourhood grocery stores. Most of these are small shops selling fresh and packaged food products. The store owners either run the shops themselves or employ a handful of helpers to do so.
These stores, like any other retail business, can often face a shortage of money to meet expenses such as paying salaries and buying products to fill up the shelves. They may even want to upgrade their billing systems and spend on technology. They may also want to renovate or expand their stores or open new ones.
In addition, grocery stores can face a cash flow challenge as there is a usually gap between the time they purchase food products from wholesale suppliers and the time they sell those products to end-customers.
In recent years, what has made the life of such small grocery owners even more difficult is the expansion of large supermarket chains and the rapid growth of e-commerce companies.
To tackle these challenges, grocery store owners may have to take out a business loan from time to time, so that their store can keep operating smoothly and without a hitch.
Why Business Loans
Business loans are a preferred option for grocery shops as they are flexible debt products and can be availed easily and quickly. A business loan can also be customized for retail businesses, including grocery stores. Moreover, business loans will be less expensive than personal loans and can be availed for longer tenors.
Using A Business Loan
These loans can be used for any business-related purpose such as buying products, repairing or renovating the store, paying wages or any other purpose to operate or expand the venture. Here are some use-cases.
• Buying food products to stock up the shelves
• Paying electricity and other utility bills
• Paying insurance premiums
• Renovating and repairing the store
• Paying wages and hiring new workers
• Buying equipment and upgrading billing systems
• Buying or leasing new outlets for expansion
• Advertising and branding
Types Of Business Loans
Many banks and NBFCs offer a variety of business loan products to grocery stores. These include:
Unsecured Loans:
These loans do not require the store owners to provide any collateral to the lender, so small shopkeepers who don't have assets to pledge can take out such loans. These are general purpose loans and can be used for a variety of purposes.
Line Of Credit:
A line of credit for a business is like a credit card for an individual. In this, a lender sanctions a line of credit with a maximum limit. A borrower can use all or part of the credit line, repay it and then borrow again. The borrower pays interest only on the money actually borrowed and not on the full credit line.
Inventory Financing:
These loans are used to buy inventory, which becomes collateral for the loan being availed.
Working Capital Loan:
This is a short-term loan that is usually used to meet day-to-day expenses such as paying wages and clearing utility bills due to the gap in sales and business-related expenditures.
Conclusion
Like any other retailer, a grocery store owner will require a business loan from time to time. Grocery store owners can not only use a business loan to stock up their shelves but also to hire and pay staff, renovate or expand the store, and also to advertise to attract more customers.
However, prospective borrowers should take out a loan only from reputed lenders to benefit from competitive interest rates, easier application process and flexible repayment options.