Business Loan For Doctors
Get details about how a various loan options for Doctors can help to expand their medical practice. Visit to know more details here!
6 Sep,2022
13:11 IST
4 views
31 Likes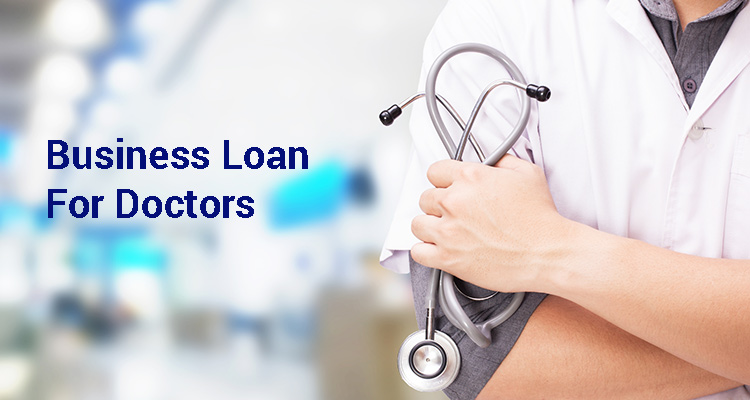 A successful medical practice requires two basic things—one or more competent doctors and medical practitioners, and a hospital or a clinic with the most modern and state-of-the-art equipment.
A doctor or a group of doctors looking to start their own medical practice will need a significant amount of capital to get started on their entrepreneurial endeavour. And they may not have that sort of money ready at hand to start a new business and keep it running during the initial phase till cash flows begin kicking in.
This is where a business loan can come in handy. A business loan can help doctors kickstart their entrepreneurial journey and also help them meet working capital expenses, pay wages and buy new equipment.
Advantages Of A Business Loan
Needs Minimal Paperwork:
A business loan for medical practice needs minimal paperwork, as long as the doctor enjoys a good credit score and has a sound credit history.
Collateral-Free:
A small-ticket business loan is typically collateral-free, meaning the doctor does not have to offer any asset or property as security. This can be a blessing for the borrower, who may be a young doctor just starting out on their working life and may not have much by way of collateral to pledge.
Can Be Used In Multiple Ways:
Doctors can use a business loan both for working capital expenses like paying staff wages and making vendor payments, as well as for buying medicines and for capital expenditure to acquire expensive equipment, including software.
Attractive Interest Rates:
As long as the doctor looking to avail a business loan has a good credit history, most banks and non-banking lenders will easily lend him or her money at competitive rates of interest. This will be especially true if the borrower has had a good academic record and is from a good medical school in India or abroad.
Flexible Repayment Options:
Most good lenders will offer borrowers flexible repayment options that will allow them to repay both the principal and interest at a pace that suits their business' cash flow. This can help them avoid any unnecessary stress while repaying their loan, and they can focus simply on growing their medical practice.
Flexi Loans:
Doctors can opt for a flexi loan, which allows them to borrow only as much money as they need, in instalments. In such a case, the remaining amount is available to be borrowed in case of a future need and the doctor only pays interest on the amount that has actually been borrowed and not on the total sanctioned amount.
Conclusion
A business loan can come in very useful if you are a young doctor looking to start your own medical practice. Not only will it help you acquire the most modern medical equipment, but will also help you pay for the day-to-day running of the business, till cash flows stabilise.
Since the market for business loans is vast, it would be best for you to approach a well-established lender that enjoys a good reputation. A good lender will have systems in place to make the entire process of borrowing money and repaying it seamless and hassle free.