Business Finance — Meaning, Types And Opportunities
What is business finance & how it benefits your business. Read out to know business finance meaning, types and opportunity in detail.
10 Oct,2022
11:48 IST
16 views
8 Likes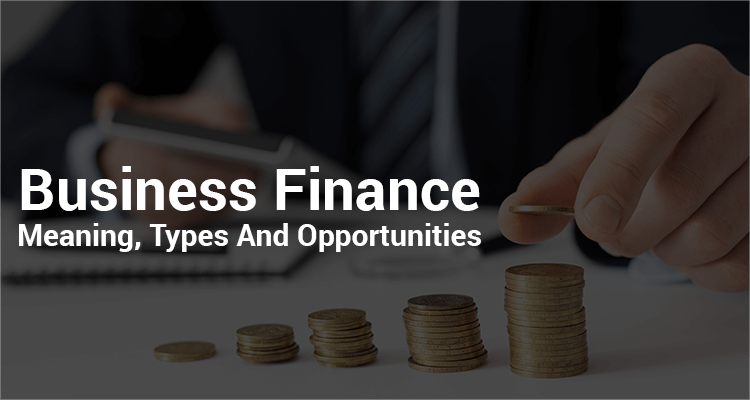 A financial resource is the core of any business venture. It is a critical component for not just establishing a new business but also for driving the venture's growth and scaling operations.
What Is Business Finance?
In simple terms, business finance refers to financial resources or funds used by entrepreneurs to meet their requirements. This could be for starting a new enterprise or buying assets to expand. This could also be for running day-to-day operations, including paying salaries to the workforce or paying the vendors and service providers.
In a nutshell, business finance is important to not just sustain operations but also for forging ahead to expand the operations and creating the bedrock for future growth.
Types Of Business Finance
Broadly, there are two types of business finance. There is a third route, too, which is a mix of the other two.
1. Equity:
This refers to the capital that the business owners provide. A certain amount of equity must be infused at the time of creating a business as it sets the ownership of the business.
Equity capital can be raised many times. In fact, if the business owners have sufficient resources at disposal and do not intend to borrow, they can keep ploughing more equity into the business as and when needed.
2. Debt:
This refers to a loan from a bank or a non-banking finance company or any other organization. A loan has to be repaid over a period of time, typically with interest.
A loan can take various forms. It can be taken via several instruments with debt properties. This can even be in the form of a zero coupon, which doesn't necessarily involve any interest rate. Debt can be in the form of a simple business loan or a bond or other similar securities.
3. Convertibles:
These are a cross between debt and equity. Some sub-segments like preference shares are a form of equity but are not counted as pure equity though its holders are compensated with a higher dividend yield. Others can be in the form of convertible debentures, which is counted as debt on the balance sheet but can switch to equity if the terms are exercised.
Opportunities With Business Finance
Business owners and managers have an opportunity to grow their enterprise with the help of business finance.
Those with sufficient resources can choose to leverage equity capital to achieve their business needs. They can, however, also choose to attract new equity investors for the same purpose.
A business loan can also help an enterprise meet its requirements. This can be availed from financial institutions such as banks or non-banking finance companies, well as also other capital providers as its own shareholders.
Conclusion
Business finance is the basic ingredient to running and growing an enterprise. This can be in the form of internal resources via equity or even shareholder loans or external funding, which can also be in the form of equity or debt.
Business owners and managers need to pick the right instrument and ensure appropriate debt and equity mix to power operations.