What Is The Best Source For Small Business Loans?
Decision regarding which small business loan option is suitable must be made carefully. Read to know about the best sources for small business loan.
24 Nov,2022
06:05 IST
3 views
78 Likes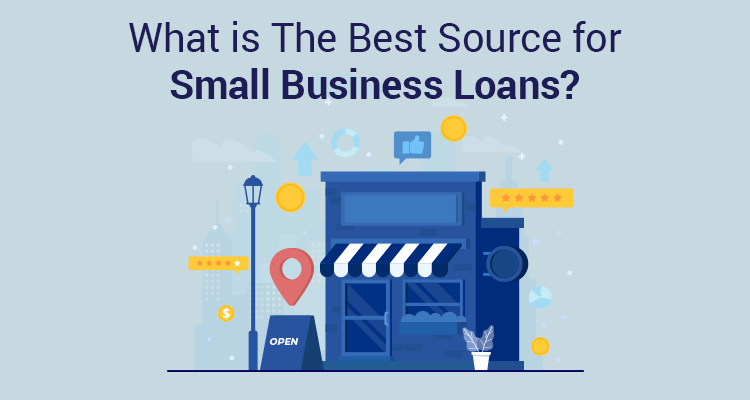 Almost every small business owner will need funding during their business life cycle. You can use these funds for working capital expenses, new investments, equipment purchases, wages, advertising, or any other purpose to help the business grow. However, you should know your financing options before choosing a suitable loan.
Sources Of Small Business Loans
• Banks
Banks provide loans to small businesses. However, before offering loans, banks must follow several norms enforced by the Reserve Bank of India. Due to high internal scrutiny, obtaining a small business loan from a bank can be a lengthy and complex process. Some small businesses may not qualify for such loans because of requirements such as turnover, minimum years of operations, etc.
• Government Schemes
Since the COVID-19 pandemic, the government has introduced many schemes for small business loans. They provide loans or credit with guaranteed repayment to lenders if borrowers default. The government backs loans to micro, medium, and small enterprises (MSMEs) up to Rs 2 crores under the Credit Guarantee Scheme. A state-owned bank, a private bank, a regional rural bank, or an NBFC can provide these loans.
• NBFCs
Bank approval procedures are often lengthy and complicated. Furthermore, their eligibility requirements are demanding, making non-banking finance companies one of the most effortless sources of small business loans. Business loans provided by NBFCs are more convenient to obtain with little documentation.
• Micro-Finance Institutions (MFIs)
The purpose of microfinance institutions is to bridge the gap between the rural population and banks regarding loan needs. Microfinance institutions provide loans for businesses, too, in underserved areas like villages. In most cases, however, these loans are of a minimal amount.
• Other Financial Institutions
The government sets up many financial institutions to lend money to specific businesses, such as power production, tourism, and infrastructure. These include IFCI Ltd, Small Industries Development Bank of India, and Power Finance Corporation Ltd. However, such government institutions have stringent lending criteria, occasionally making small business loans challenging.
Which Option Is The Best For You?
Different businesses have distinct needs. Therefore, as a business owner, you must carefully decide which business loan option is most suitable for its recurring operational needs. Before applying for a loan, it is wise to draft a business plan, analyse the terms and conditions of several lenders, and compare them.
Frequently Asked Questions
Q1. Name some government schemes for small business loans?
Ans. Some government schemes for small business loans include:
1. The MSME Loan Scheme
2. Credit Guarantee Fund Scheme
3. MUDRA Loan
4. Credit-Linked Capital Subsidy Scheme
Q2. Among the sources of small business financing, what is the most common?
Ans. Small and medium-sized businesses often apply for bank loans for funding.